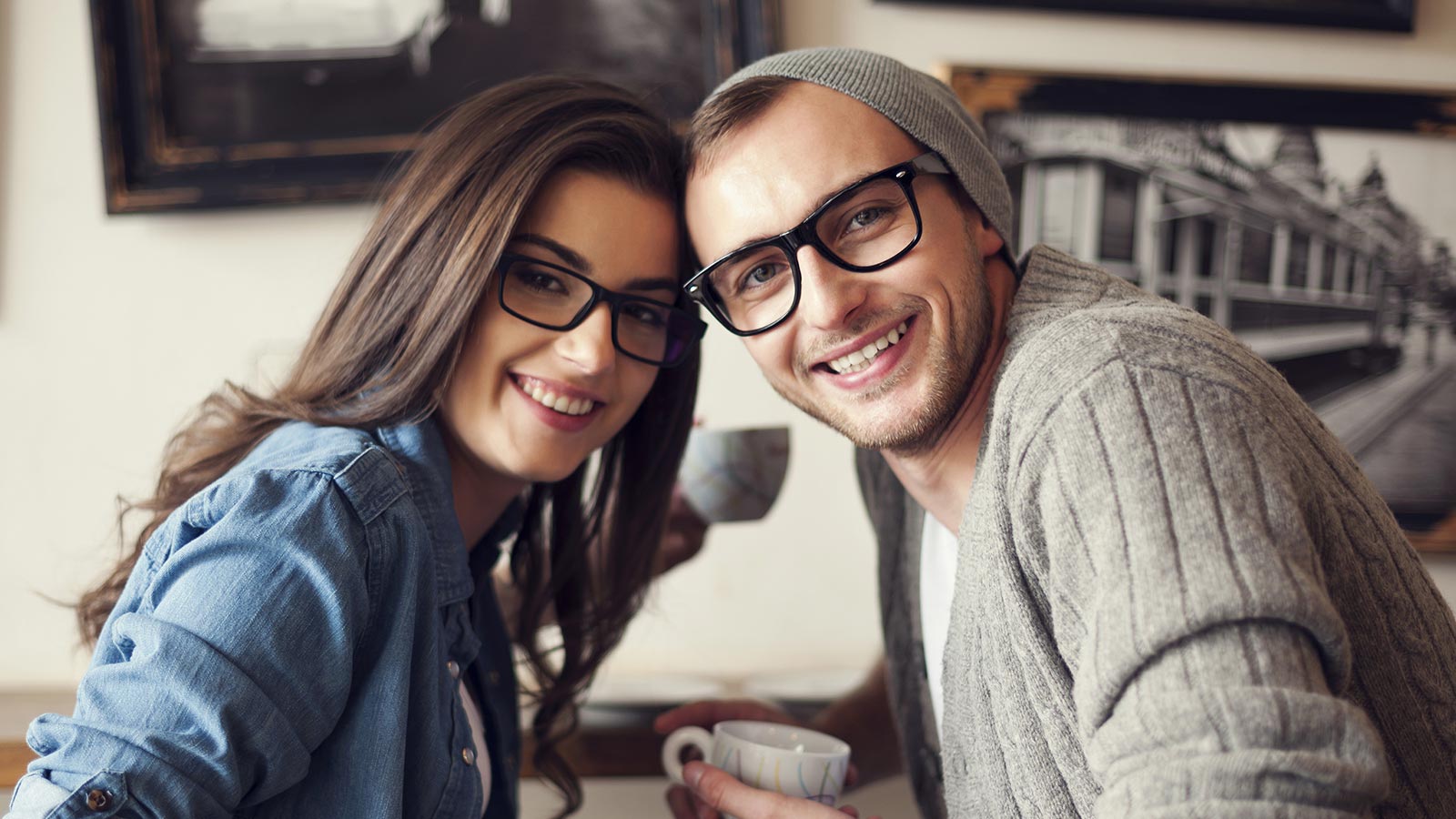 Get the best men's glasses trends 2020: Top 5 Frames for men's
Which frames made the list in best men's glasses trends in 2020? Don't judge a book by its cover but defiantly judge a person by its glasses. Glasses are such a fashion essential that you miss out on those moments where you could have created a bold statement. Glasses look great for interviews, meetings, dates etc as it helps to create a significant impression on the other person. Glasses make you pull a trick, pretend to be smart or makes you look more organized and help you get things naturally. Since the mood of the current time is academic, it's attractive to look nerdy and smart.
Get with the latest men's glasses trends of 2020?
More than 60% of the population in the UK wear glasses hence making them fashionable need to be an essential step. Why stay with the same boring frames that almost everyone seems to be wearing around. Find glasses that suit your style and speak your personality. A good pair of glasses have the power to change you from Superman to Clark Kent. Don't know which one you prefer? Four eyes are always better than two eyes even if you have a prescription or not; glasses give you much more sophistication to your wardrobe. So this year find the latest trend in the glasses to add more essence to your dressing style.
Here's the list of top 5 popular frames and variation in new trends of men's glasses that makes it worth revamping up your style.
Rectangular Glasses- Ode to the Timeless Fashion
Rectangular glasses have always been a trendsetter that's very close to the heart due to its historical reason. Rectangular glasses have progressed from the classic black frames to a mix of precious modern gems. These frames are called gentleman glasses initially for its simple design and no extra attachment. These were the original frames and still is authentic in its design with only the change of frames and textures to gain more fame.
Rectangular frames are best for casual attire and make you look incredibly smart and intelligent. These glasses are perfect if you are going for an interview or want to look best on a work attire. However, if you are not a fan of classic black, you can look for frames in beautiful tortoiseshell, burgundy, leopard print, and more to enhance the look of your work attire and other formals. It has to be an iconic piece of evergreen men's glasses trends of all time.
Aviators Glasses – Hollywood-Inspired Gem
If the whole, "pilot glasses" didn't manage to appreciate its coolness in design and architecture, the new trend in aviators glasses is going to be mind-blowing. Aviators glasses are not only fun and creative to experiment, but also they are purely unique and innovative in look. The best part of these frames is that they look great on both formal and non-formals.
Aviator glasses can not be a trend and always remain iconic, stylish glasses of all time. In 2020, you get to see many distinct variations of aviators glasses where its present in metallic, thick acetate and double-rimmed that give it a modern twist. Metallic frames make a great aesthetic and are pretty versatile for every age group to wear. The thick frames are for creating a bold statement and create a strong aura around.
Round Glasses – The mood around is Academic
Round glasses are predominantly famous among men who love a youthful appeal. Round glasses look great for not taking yourself seriously and giving a break from the serious, attentive and smart look but rather have fun experiments with fashion. These frames are mostly inclined towards looking unique and retro due to historical legends like John Lennon and others who made it their signature style.
Round frames are great for pairing with denim and casual hoodies; they are great for going on a date and making a fashion-centric appearance. These glasses are available in metallic frames in beautiful warm colours that give a soft glow and great for making a low yet effective fashion style statement. Bold and bulky frames of round glasses are also available in tortoiseshell, marble, leopard print and other heavy colours.
Rimless Glasses – The Professional to look for anything
Rimless glasses have inevitably been an iconic piece of eyewear that is loved in the present and was worn by mostly all celebrities in the past. Rimless glasses are there to perform function than anything else, it doesn't have any rim around its lenses, and that makes it look aesthetically pleasing. It's one of the biggest trends in 2020 for it's chic and sophisticated design.
The temples are crafted with perfection because the lenses are directly attached to them; hence, it draws direct attention. They are lightweight on your face and nose and often go unnoticed. These glasses make you look smart quickly due to its functional quality, straight cut design, and they complement every face shape, so quit worrying about your face shape and try them.
ClubMasters Glasses – Mix of Well-read and Too cool for school
Clubmasters look great on every man; they are brilliant and futuristic pieces of eyewear. Not only the heavy browline on the top of the frames catches your eye but also offers heavy loads of confidence in you. These frames speak style in very few words using its simplicity in design. It gives you a sharp visual and intelligent aura.
Men around the world have no doubt's while choosing these iconic frames as these are the go-to glasses. Clubmasters were generally available in black frames, but now it's getting modernized and getting a wardrobe ready for you. With a mix of tortoiseshell or marble texture, these clubmasters are going to give you the look of man who got it all covered.

Specscart provides prescription and non-prescription glasses in beautiful frames that are bold, loud, masculine, rebellious and many others. It has got frames for every mood, style and occasion. Specscart additionally provides free protective add-ons like anti-glare, anti-UV, anti-resistance and impact resistance on each of its lenses, ensuring high performance and durability. Go ahead and get yourself a new wardrobe optical with its free home trial for an entire week.
Relatd Article: Latest Eyewear Trends