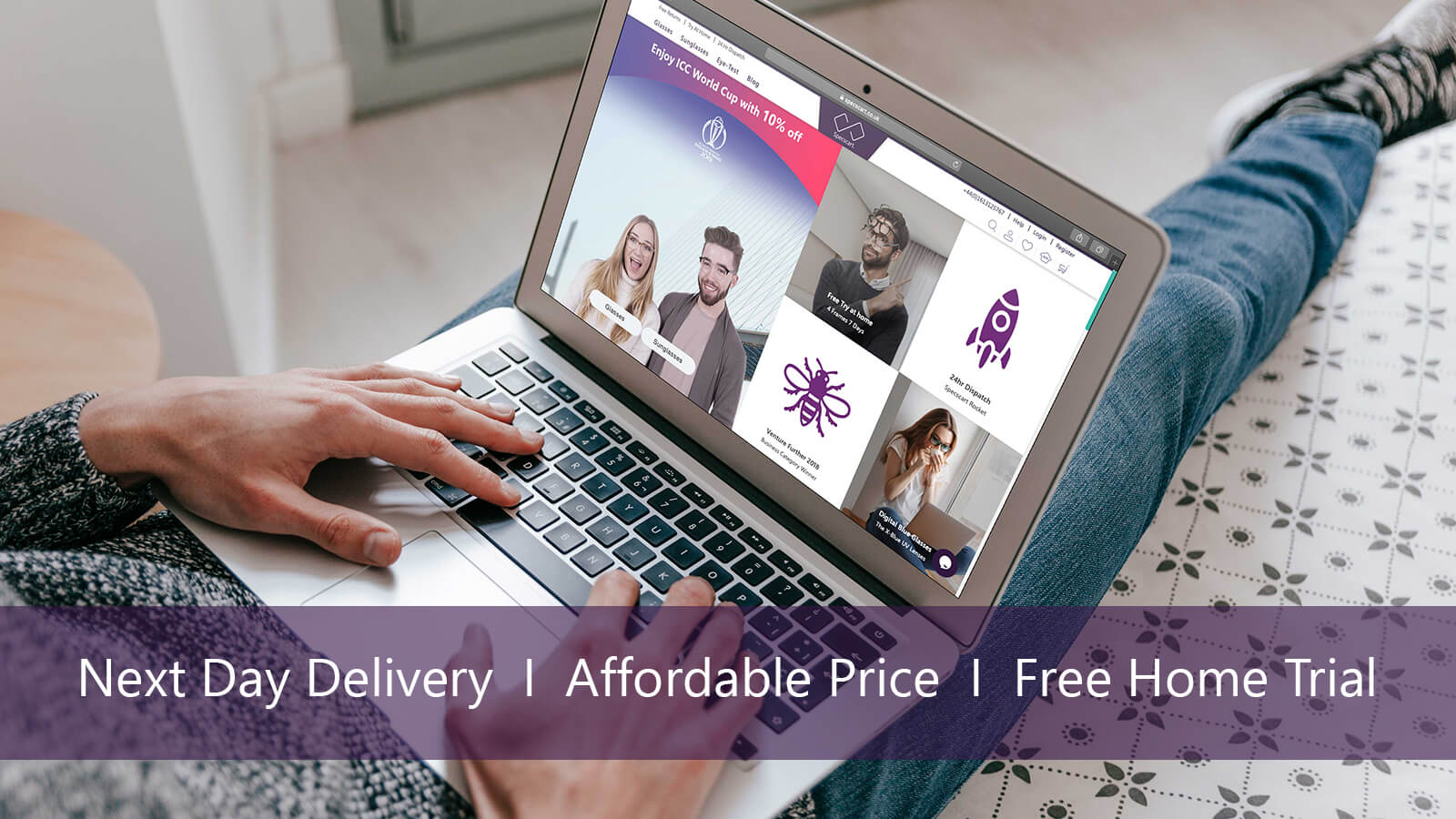 How to buy prescription glasses online?
After receiving your eyeglasses prescription, your next step is: Where to buy prescription glasses online?
Should you buy your eyeglasses from an optical shop near you or buy eyeglasses online?
If cost and comfort are your main concerns, buying glasses online might be your best choice.
Benefits to buy prescription glasses online
It's easy to buy on different websites before you pick which one you like best.
You can get lots of information without having to run to a store.
You get a broad choice of styles, colors, and extras.
You can save money.
Let's go through the process of buying eyeglasses online:
Get Your Prescription
First, consult a local optometrist and undergo the process of correcting your eye prescription. Ensure you find out your correct prescription with pupillary distance (PD).
Where To Find Glasses Online
There is an infinite number of websites with an infinite variety of eyeglasses.
Many websites will guide you through the process, giving manuals on how to select the perfect frames for you, including what frames fit your face shape best, and how to send in your eye prescription.
Frame Selection
After finding the right website, next is frame selection.
Online stores usually have far more frames to select from than the variety you find at optical stores.
A vast variety of frames online can be a good choice if you don't want to overlook the perfect style.
When you shop for eyeglasses online, look for a style finder online to help you narrow your search. Then apply a virtual try-on tool to see how your chosen glasses will look on your face.
Read Related Blog: Tip for buying glasses online
Facial Fit and Lenses
For best eyeglasses for your vision needs to start with knowing your pupillary distance right.
Your optometrist will measure your pupillary distance for you. At online stores, instructions will guide you through how to calculate your pupillary distance (PD).
And for the fitting of your current frame, videos and guides will help you find the correct measurements of your chosen frame.
Once you have selected your perfect frame, choose your lens type (single vision, bifocals, reading glasses, progressive, etc.), select lens elements such as plastic, glass, fiber or polycarbonate. Then choose your lens options such as anti-reflective coating, UV reflective coating, photochromatic lenses.
After knowing what you want in your next pair of eyeglasses will make sure you get the perfect glasses for your vision needs.
Check Online review and warranties
Before you shop and buy glasses online, check the reviews for your optical website. Also, check the guarantees and warranties too.
Eyeglasses almost always come with a manufacturer's warranty that covers replacing and fixing frames and lenses free of cost.
Check The Return Policy
Checking the return policy is important because vision eyewear is such a personal investment. Fortunately, most websites are thoughtful about this and have easy return policies.
Getting the perfect eyeglasses for you
The perfect eyeglasses to improve your vision and the best frames will let you see properly.
Whenever you choose to buy your glasses, the first step is to find the best online store.
Specscart
Have you ever heard of a brand called Specscart? They are revolutionising the eyewear industry by changing the way people notice glasses. They are offering high-quality eyewear at ultra-low prices, online. 
There are numerous reasons to choose Specscart. For beginners, its website offers tutorials on how to choose the right lenses for you, how to pick your frames, and PD and prescription into the report.
Specscart's home try-on offer allows you to pick four frames to try for seven days, then return the ones you don't want by placing your box in the post with the prepaid returns label. The company also offers huge discounts, free shipping & returns on every order.
Related Article: Helpful guide for student buying glasses