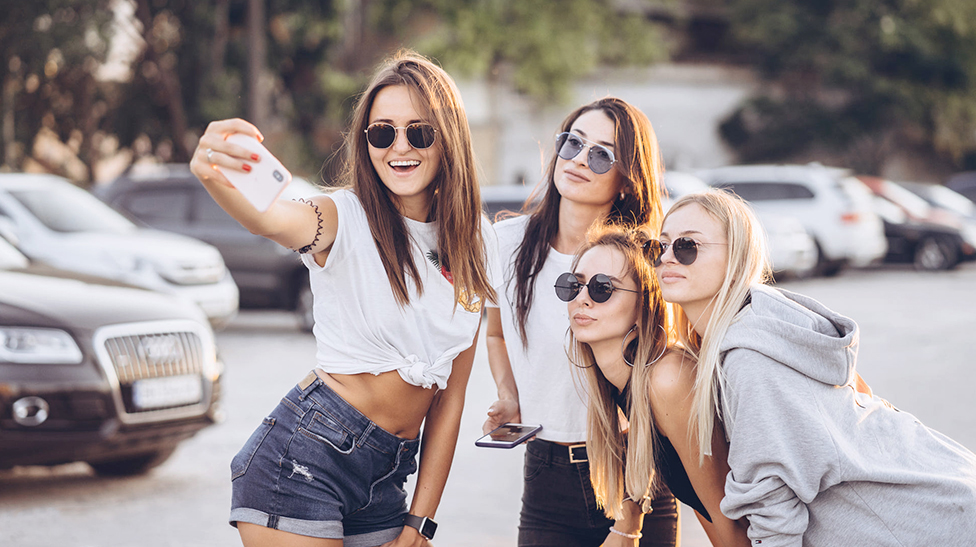 10 Attractive Sunglasses to glam up a new summer look
Summer is coming and you need to update your closet. With summer outfits your winter sunglasses will not match. You need sunglasses that will match your summer vibe. You will need sunglasses that will give you a refreshing look in summer for a cool kickoff start.
If you browsing online for cheap sunglasses, try out the collection of Specscart with plenty of new and trendy cheap sunglasses but of high-quality tints.
Wayfarer Sunglasses
Summer and wayfarer are complementary to each other. The summer vibe can be completed with the traveling spirit of the wayfarer sunglasses. Try out this style this summer to get a refreshing look.
Black Wayfarer Sunglasses in dark brown tints
Try out this black wayfarer with brown tints. These sunglasses will match any of your outfits and the sleek stylish frames will bring out your bold and outgoing nature. May it be outdoors, office, or any venue with any outfit, you will look stylish and attractive.
Tortoiseshell Wayfarer Sunglasses with green tints
Tortoiseshell sunglasses are as cool as black sunglasses. Black sunglasses give you a serious vibe while tortoiseshell gives you a bit of a quirky vibe. For both professional and casual occasions, this style of sunglasses works out. With green tints, you will have a different look from your usual black tints. Wearing black tints hides your eyes. But with green tints or any lighter tint will show your eyes. 
Get tortoiseshell wayfarers with any colour tints you like and get polarised lenses on them to protect your eyes from the summer heat.
Crystal Brown Sunglasses with Marble Temple and Brown Tints
Don't like the usual black and tortoiseshell, try out crystal brown sunglasses. These sunglasses suit both men's and women's faces. A lighter and vibrant tone to enliven any occasion. And a marble temple makes it contrast with your face. Pair these sunglasses with your chic outfit or your beach outfit. You will look great on any occasion wearing these.
Aviator Sunglasses
Talking about sunglasses and we miss aviators from the list. That's not possible. Aviators got immortalized after Tom Cruise wore them in Top Gun. Aviators in a wet and sweaty look make you look stylish and bold. You look outgoing, daring, and most of all reliable. If you are planning a backpacking trip, don't forget to put on a pair of stylish aviators.
Ultralight Gunmetal Black Aviator Sunglasses with grey tints
Thin metal-rimmed aviators in gunmetal black give you the strong look you desire. Match this style of glasses with khakis. You will get a perfect look for going on a trip.
Black & Red Sunglasses with Brown Tints
Flat-top aviators with thicker frames look stylish and give you an equally bold look like the traditional style aviators. The red undertone brings a contrasting look to your face. If you are looking for a different look, bold but inclusive, try out these frames.
Black Geometric Aviators with green tints
Aviators with a modern touch? Try out a geometric frame in black rim and green tints. The bold and wide frames will make you stand out. You will look stylish, daring, and bold. You can pair these sunglasses with khakis or your sports outfit. These will be the best pair of sunglasses for you to go on an inspirational trip.
Transparent Sunglasses
After transparent glasses frames, sunglasses with transparent frames are becoming trendy. If you have not got one in your closet, get them soon. These styles are the trendiest and worth the buy. They give you the chic style and most of all match with almost every skin tone. These sunglasses are also the best Instagram-able sunglasses.
Blue Transparent Wayfarer Sunglasses in green tints
Transparent sunglasses in bluish colour look great with any skin tone. With a dark skin tone, it is particularly striking. Even with a lighter skin tone, you will make a perfect Instagram-able pic with a dark backdrop. Wear this style of glasses with a chic and elegant outfit. If you can rock this look, you have got onto the 2021 trend.
Transparent Space Grey Cat Eye Sunglasses in Dark Grey Tints
If you are looking for stylish woman sunglasses, then these cat-eye sunglasses are for you. A chic transparent space grey colour frame and cat-eye style. This cannot get any more feminine. With enough femininity and flair, you can wear these sunglasses with your beautiful summer dresses.
Round Sunglasses
Round Sunglasses for the square face shapes. If you are looking for a perfect fit for your angular face and strong jawline, round sunglasses are for you. It will give enough balance to your face and bring out your strong features and make you look stylish.
Bright Indigo Blue Designer Sunglasses with grey tints
These designer sunglasses will make you stand out in any outfit you choose for this summer. Your power suits or your casual tees, these bright indigo sunglasses match with every outfit and make you look amazing.
Mirrored Sunglasses
Mirrored sunglasses make you look stylish with the stylish two mirrors on your eyes. Your pictures turn out pretty with the reflection of the scenes caught on your sunglasses. Mirrored sunglasses not just make you look stylish but also protect your eyes from the reflected sun rays and sun glares. You will have a comfortable viewing with grey tints. Blue or any funky colour mirror will reflect the scene over your tints. You will have a stylish look and comfortable viewing at the same time.
Blue Mirrored Sunglasses with Black Frame
Try out these mirrored sunglasses in a black frame. The blue mirrored tints will give the ultimate summer feel.
If you are looking for sunglasses for a beach party or a pool party, these sunglasses will perfectly match the occasion.
Read More – Special Offers on Glasses & Services | Specscart