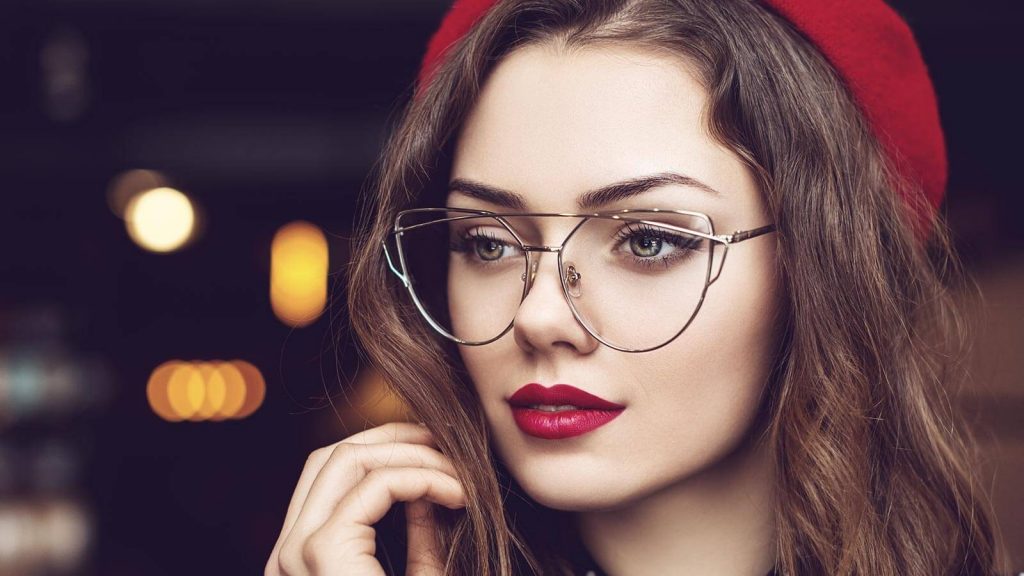 Top 5 Biggest Trends in Women's Glasses in 2021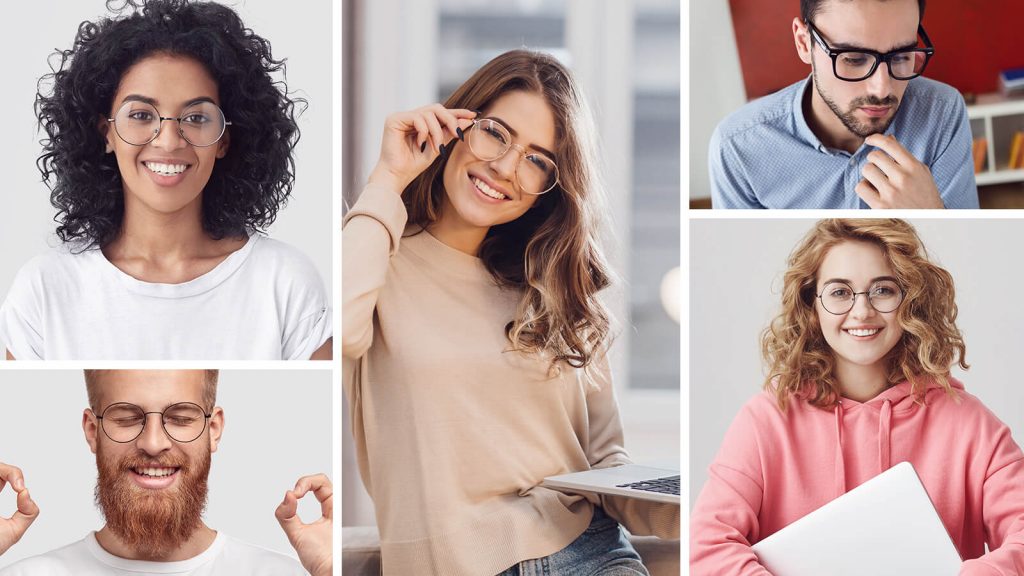 The new year brings new trends in women's glasses! Glasses are such an underrated piece of fashion accessory for women around the world. Though for some, it is an actual necessity to wear for clear vision, and others love to put it on display for fashion. If we are going to wear them for whatever reason, it better be trendy and stylish, glasses that are a whole mood. It must reflect your style, personality, rebellion, and, most importantly, you. Celebrities like Gigi Hadid, Kylie Jenner, Kendal Jenner, Bella Hadid, and Cara Delevingne always go for glasses that are in fashion right now and also that perfectly complement their wardrobe.
What's the hot and stylish trends in women's glasses 2021
Each year there is a new fashion trend in women's glasses that everyone raves and wears. This year too, there are unique variations in design, texture, and material in glasses for girls 2021. It's a great way to be updated about fashion and stay well connected because it helps you to enhance your look every day. It doesn't make you follow one single boring eyewear throughout the year and let you experiment, create a new style, and have fun and adventure while trying new glasses.
This season, eyewear brands are coming up with a new design and updating the classic design with a bit of modern mix. Since you can never have too many pairs of glasses, check out the latest fashion trend in women's glasses and find one for you.

Here's the list of top 5 ultimate hot trend glasses of 2021 for every woman.
Transparent Frame Glasses – More than ordinary, Futuristic Glasses
Transparent Frame glasses speak to most of the audience than any other frames ever. These new trendsetters are at their peak than ever before. Transparent glasses are considered as the most desirable stylish glasses of 2021 for their futuristic design. The best part about transparent glasses that they set equally charming on every skin tone. Since transparent colours complement every colour. Therefore, you can pair these glasses on any attire, whether it is casual or strictly formal.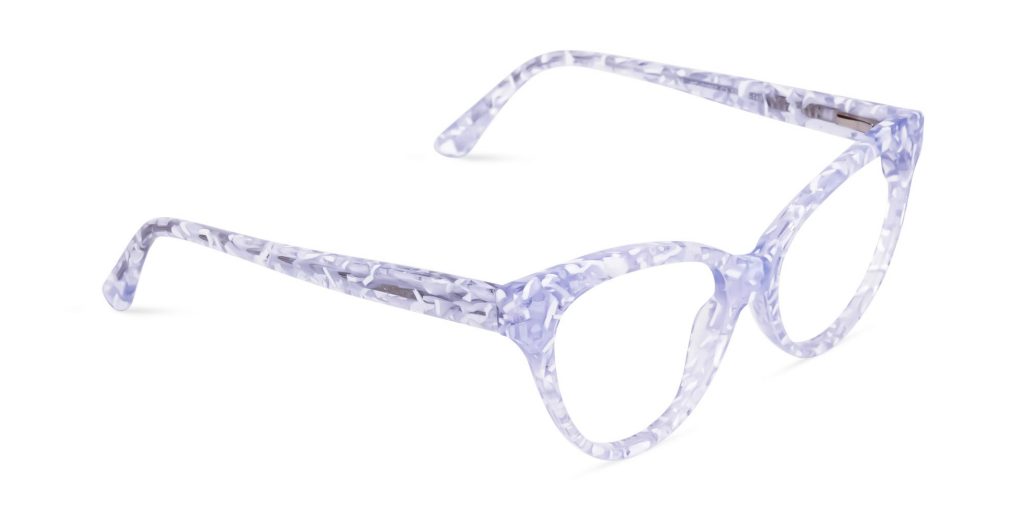 Transparent frames are available in many frame designs such as aviators, round, rectangle, etc.. But the best frame to pull off is oversized square frames. The hidden beauty that makes transparent glasses so popular lies in the charisma of their oversized frames that shine from a distance. The clear state of the glasses shines bright and creates a confident fashion style statement.

Round Glasses- the nerdier you look, the better.
Most people claim that round glasses got famous due to Harry Potter. But before then, legends like John Lennon already achieved their mark. Round glasses are the new trend among youngsters for their adorable casual look. Round glasses are known for giving a soft and friendly look that makes it look lovely. Not only round glasses have been a retro eyewear. But also within these years, they have transformed into the ultimate geek-chic eyeglasses of all time.
Since the mood of today is academic, the nerdier you look is, the better. Round glasses have progressed in these years and are now modernised into weightless metal frames. Metal frames round glasses are available in warm tone textures like rose gold, pink, or gold that offer a great aesthetic. Other frames are in tortoiseshell and different dark colours to give you a bold look that draws attention.
Cat-eye Glasses – What's life without Drama?
Cat-eye glasses are the most iconic trends in women's glasses of all time. Not only are these fashion-forwards but on top make a striking change in the appearance of a person. The main magic of these cat-eye frames lies in the hands of the sharp angles. Just like a perfect eyeliner makes our whole day and changes our eyes so dramatically, cat-eye offers the same.
Cat-eye frames give an edge and style even when paired with casual attire and create a dramatic statement with its sharp angles. What's life without some drama, opt for these cat-eye frames this year as well because it's an ultimate escape from the dreary reality to a dramatic land. Cat-eye frames also have variations like metal frames or acetate frames glasses with beautiful embellishment that highlight the corners.
Geometric glasses: Geometrical shape outside of Class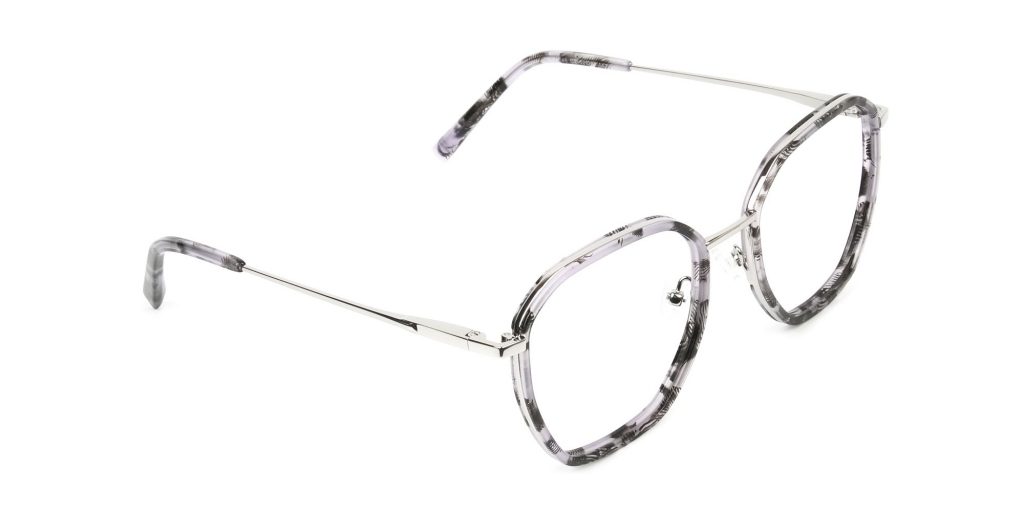 Now, we don't know if you loved geometry in school, but you'll treasure these unconventional and rare shaped glasses in geometric shapes.
Octagonal Glasses
Octagonal glasses have an artistic approach that's quite rare and unique to behold. These glasses just landed and made a mark in the fashion industry for its simplicity. These octagonal-shaped glasses are made mostly in metal frames of different colours that make it look purely creative and modern.

Triangle Glasses
Triangle glasses are the most iconic piece of sassy eyewear for girls than any other. If these triangle-shaped glasses aren't your ultimate ladies' glasses, then you are absolutely missing out on so much. Triangle glasses are so in fashion and style that it almost makes it look extra. It's mostly available in thick frames and neon colours that make the head turn wherever it's worn.

Square Glasses – Holds you close with timeless style.
Square frame glasses have been a timeless fashion, known for its balanced nature of simplicity and formal look. You might think that even after so many years, people would switch into something else, but surprising square frames. Glasses are the most bought glasses and adored frames of all time.
Present-day square frame glasses are no longer only available in a classic black frame. But also in thin, thick, and oversized. The frames are unconventional and are now available in mix colours like a tortoiseshell, leopard print, and others. Hence strike something out of the ordinary, go for a mix of colours and vibrancy. 
Specscart provides prescription and non-prescription glasses in beautiful frames that are bold, loud, feminine, rebellious, and many others. It has got frames for every mood, style, and occasion. Specscart additionally provides free protective add-ons like anti-glare, anti-UV, anti-resistance, and impact resistance on each of its lenses, ensuring high performance and durability. Go ahead and get yourself a new wardrobe optical with its free home trial for an entire week.