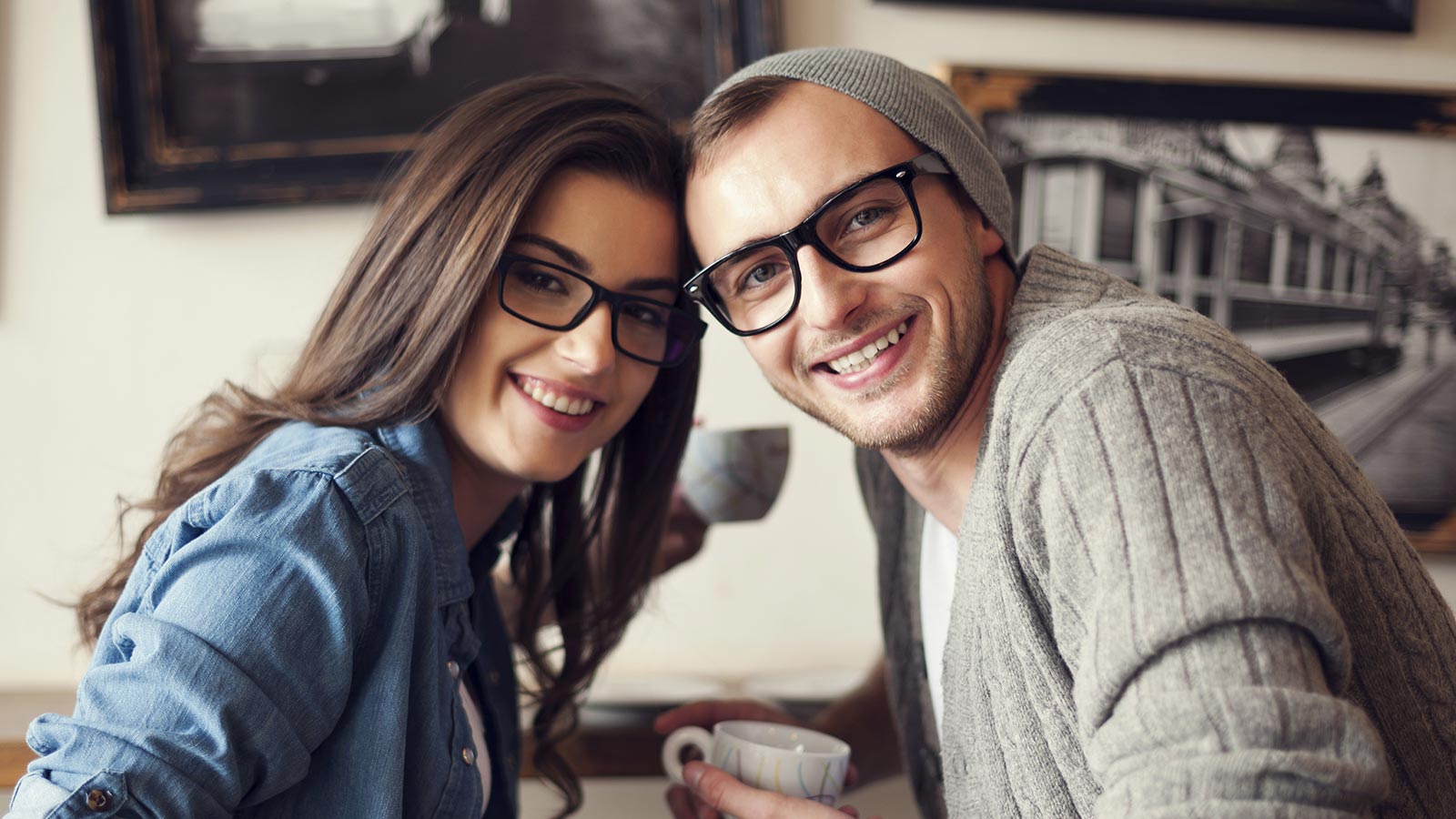 5 Fantasise-worthy Eyewear Trends of 2020 You Need to Know
Fanatical about eyewear trends of 2020? Why shouldn't you, when your glasses are the first and foremost thing people notice about you? It is thus essential to know what's in trend, along with what suits you and your personality. Who knows? You might become the next trendsetter among your peers with what you get to know in a few minutes of reading this article.
Here are five dazzling eyewear trends of 2020 that will help you set the trend.
Captivating Cat-Eye:
You thought cat-eye had lost the fashion game? Guess what? It didn't! 2020 brings the charismatic cat-eye glasses back in trend. If you have worn them ever, you know how difficult it is to take your eyes off. And if you haven't donned them ever, have a look at this red and radiating pair by Tom Archer to know what we mean.
Astounding Ageless Aviators:
Aviators have always astounded. This time they are rocking in the game with the round and oversized types. With the ability to go well with almost anything you choose to wear, you are bound to love them. If you do get a pampering pair for yourself, beware of the jealous looks your friends and peers might try to burn you with.
Check out these Blackred blinkers that look good on everyone from Boomers to Gen Z.
Bold Browlines:
Browlines are blooming now more than ever. They are classic, enchanted with elegance and suit mature faces very well. Donning bold browlines helps make that subtle fashion statement you wish to make in a professional environment without looking like a weirdo to the normal and boring people around.
Have a look at this bold yet elegant pair to see if browlines are the thing for you.
Splendid Shaped Wonders:
Shapes and geometries are a boon to those who want to pull off their unique shape-loving personality. We have the perfect queer and conquering pair that you would feel pride donning. These are the Downey Stark asymmetric glasses to help you portray your asymmetric beliefs and personality. Apart from these, there are harry potter style round glasses and the evergreen rectangle ones available as well. So, there's no lack of designs and style for you to put your best fashion foot forward.
Feisty Reds and Glorifying Golds:
If a vintage plus funky look is what you wish to don, golds and reds will help you shine. Available in all frame types, be it tortoiseshell, rectangle or round, something like this ruby red pair might be the frame you need.
You may have a knack for this luxurious yet quirky Rose gold hexagonal browline as well. Do give it a try!
Both of us know how fashion keeps fantasising. It keeps you at your toes. That doesn't mean you will waste your hard-earned money on glasses you only wish to try for a while.

Don't look at those offline stores with pocket-pinching prices and no variety to smile at. Specscart gives you the opportunity to try any pair of frames with lenses at your home, not for only a minute or day, but a whole week. That too, without costing you a penny. And when you find the perfect pair you need, order a brand-new pair with the lenses you desire. Don't be surprised when we dispatch your favourite frame within 24 hrs for you to feel it on your face without delay!
Why get stuck with a frame you picked up in a jiffy not to like it anymore for months and years? Get only what you desire and feel proud of, at a price that doesn't leave you catastrophic.
Still, waiting? Don't! Add a pair of trendsetter eyeglasses to your shopping list right now!

Related – Top 5 Biggest trends in women's glasses in 2020