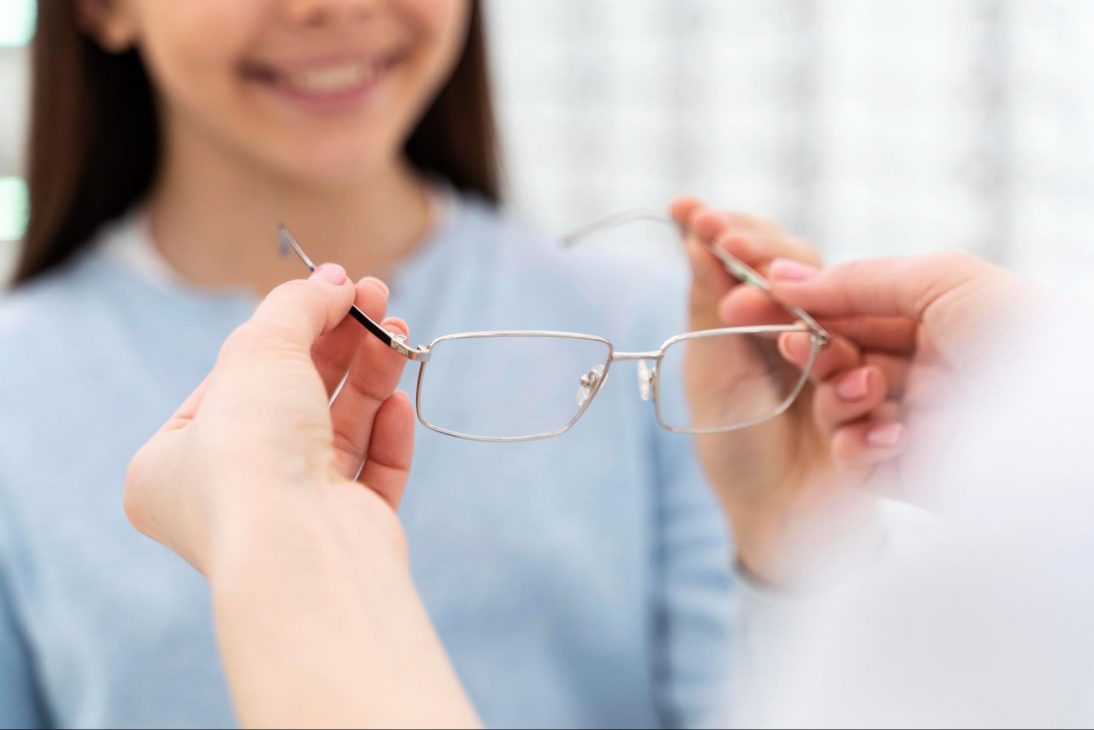 Top 5 Eyewear Brands in Manchester that truly deserves listing
The perception of wearing glasses has changed with time. People do not perceive eyeglasses anymore as only eyewear. The eyewear has gone beyond our imagination. The relationship between fashion and the eyewear industry is known for a long time. Whenever we talk about fashion and fashion accessories, glasses have always remained a constant.
Along with earning recognition as one of the most intimate fashion accessories, they are one of the multifunctional accessories of the present time. For various reasons around the globe, most people wear glasses. Thus the number of eyewear brands is increasing to meet the demand for eyewear among the people.
Since there are so many brands that are emerging in the industry, when one goes to buy glasses, there is a high chance that one might get confused while choosing the glasses. This happens because of the choices that are provided by various brands. Not only because of the designs of the glasses but also because of the facilities that various brands provide for sustainability in the industry. 
If we talk about Manchester, you will find multiple brands' stores lined up on the streets. The Mancunians can experience buying glasses in a better way, we will provide a list of eyewear stores from which one will find their best experience. This will help the Manucians to get an idea of which places to visit and get their perfect pair of glasses. 
These places might fetch you the best designer eyeglasses that you have been looking for for so long. Top 5 Eyewear Brands in Urmston. Before we step in with the list, it is important to tell you that a comprehensive study has been done on the various brands that are in Urmston, serving people for days and some are emerging in Urmston, Manchester. Without further discussion, let's get going!
Specscart
A British-born eyewear company in Manchester started its journey in 2017 and has already made an impact on the UK eyewear industry. It had started its journey from a very small place inside a shopping mall in Walkden, its 2nd store in Bury and now it has opened its 3rd store in Urmston. They have a variety of collections of glasses and sunglasses. Specscart has received love from its customers because of the quality, services, and offers they provide to its customers.
Not only are they loyal, but they also think of their customers before anything else. One main service that they have maintained throughout these years is their 24-hour delivery service. They have delivered their glasses as soon as they can. This is because they understand the need for the glasses in what emergency condition the glasses have been ordered for them.
24-hour delivery service is not the only service they provide. They understand the importance of glasses in people's lives and hence they provide multiple services such as-
Free Shipping- They provide free shipping throughout the UK. Specscart does not charge a single penny for shipping and also provides free 30 days of returns.
Free coatings- Specscart provides free protective coatings with every glass you purchase for them. They make buying glasses more comfortable, convenient, and affordable for people.
Free home trial- Before buying anything, if we can try out that particular thing it is convenient and very helpful for us. Specscart provides the same. They provide 4 frames and 3 lenses to try at home and then choose the ones that you need.
No hidden cost- When you go to buy glasses, many brands have hidden costs. You get to see the cost when you are at your final step, checkout. But in Specscart you will find no hidden cost. Their values are mentioned clearly on their website and stores and hence they have proved themselves loyal to their customers.
Free Eye-Test- Specscart provides free eye tests to all. Since they are NHS grants, they do not charge for an eye test. Instead, eye tests for people at Specscart are free.
Specscart has 3 stores in Manchester- each located in Walkden, Bury, and the newly launched Urmston store. Apart from the stores, their e-commerce segment is commendable.
Vision Express
Vision Express is a British-based eyewear brand established in 1988. It deals with glasses, sunglasses, and contact lenses. It is one of the well-established brands in the UK markets. Their prices are very reasonable and they have upgraded themselves to the latest eyewear trends. They have an exclusive collection of eyewear and they provide a customer-friendly service. They have a free return policy with a time frame of 100 days and also charge no shipping cost. They also provide free lifetime servicing to their customers. Express has stores in various cities and they provide OCT 3D scans which make the eye test deeper. They have free contact lens trials and checkups and also provide free eye tests.
Pop Specs
Pop Specs is an eyewear brand, born in the UK. They have almost all the latest collections of glasses where many brands are found. They provide good customer service and also provide free shipping. They have an amazing and unique feature of a personal shopper with no extra cost. The person helps the customers to shop for glasses that are perfectly fit for them.
Specsavers
One of the largest brands globally, this brand serves a place in the list. They are famous throughout the world and are adored by their customers. Not only do they have in-house glasses but also various designer glasses. They are located in various parts of the world and one in Urmston too. They have a variety of glasses, contact lenses, and sunglasses.
Alan Miller
Established in Salford, this brand has established itself and is also growing day by day. They have a huge collection of eyeglasses and have the latest designer glasses. In their stores, they provide hearing test facilities along with eye tests. They have various opticians at their stores for better eye tests and hearing test facilities.