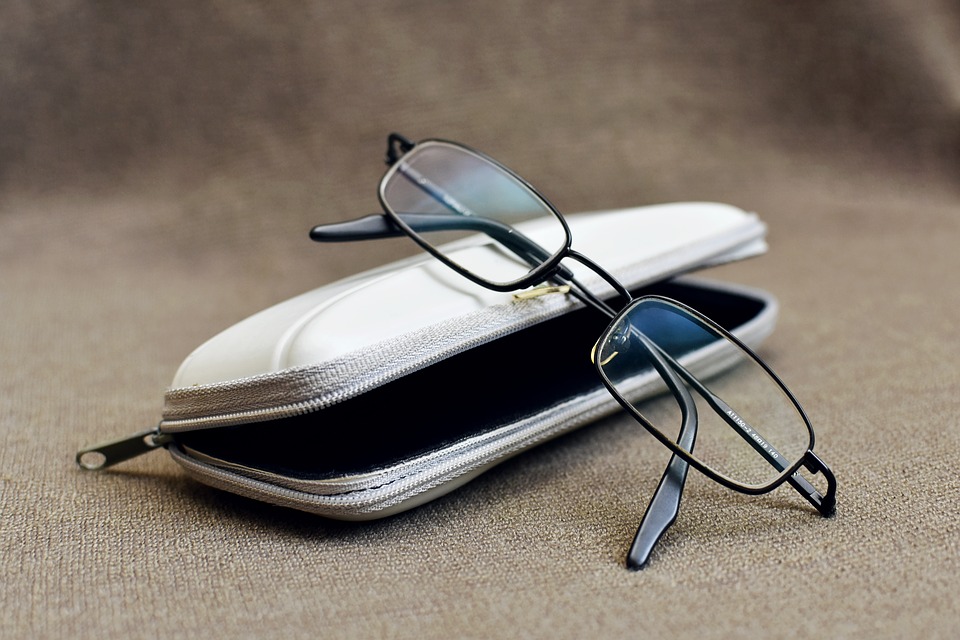 Top 5 Eyewear Brands In Manchester Defining The Fashion Space
The way people see eyeglasses today has changed big time. Whenever the talk is about stylish fashion accessories, glasses will certainly find a place. Along with earning the deserving recognition of being one of the most intimate fashion accessories, glasses have also evolved to become a multifunctional accessory in present times. For some function or the other, there is a significant section of the global population that wears eyewear today. To cater to this huge demand, another phenomenon that is noticeable in the eyewear industry is the rapid increase in the number of eyewear brands. When you go to buy glasses today, there are high chances that you will be confused about where to buy them from. Talking specifically about our city Manchester, you will find stores of multiple brands lining up the streets wherever you go. To help Mancunians in making their glasses buying experience an amazing one, we have compiled this list of the best places to buy glasses in Manchester. Now, you no longer need to move from one store to the other looking for a pair that perfectly matches your needs. At these places, you will probably find a stunning pair that you have been looking for all this while. Top 5 Eyewear Brands In Manchester Before moving ahead with the listing, it is important to point out that we have done a comprehensive study about the various brands operating in Manchester to sort out these from the rest. Let's get started!
Specscart
Specscart shares a special relation with Manchester as it is its birthplace. Started in 2017, Specscart has already made its presence felt in the UK eyewear market. This fast-growing eyewear startup has a story that can serve as an inspiration for any enterprising person. It was founded by an immigrant entrepreneur with a vision to change the way people perceive and buy glasses. To give you a broader sense of its vision, interestingly, Specscart was started to address the things that many major players in the eyewear space were not doing properly. But how did the vision come about? The vision was born after Sid Sethi – Specscart's founder – encountered a disappointing customer experience when he went to buy glasses from the stores of some of the well-established companies. That's when he decided to address the problems that customers frequently faced while buying glasses. Sid had identified three major problems – unreasonable high prices, high turnaround time, and a poor shopping experience for the customers. Today, when you observe the way Specscart functions, it must be admitted that it has done really well to cater to these problems and keep its business model focused on customer satisfaction. Specscart provides top quality pairs at affordable prices. When it comes to prices, Specscart truly stands out. Its collection is true to its tagline – A frame for every game. What makes Specscart even more amazing is the services that it offers. Some of its unique services are free eye tests for everyone – whether you have a NHS voucher or not, and its one-of-a-kind free 24 hour dispatch, which ensures that all single vision orders are prepared within 24 hours. Specscart has three stores in Manchester – each located in Walkden, Bury, and Urmston. Apart from this, it has also got an e-commerce segment.
Vision Express
Vision Express is a British-based company started in 1988, that deals in glasses, sunglasses, and contact lenses. It is one of the well-established companies in the UK markets. The collection of eyewear is massive at Vision Express and the prices too are reasonable. Its collection is updated with the latest styles and you will definitely find the trending styles here. Vision Express provides various customer-friendly services. There are no delivery charges on all orders. It has got a free return policy with a time frame that will leave you surprised. You can return your orders within 100 days, and that too for free. This indeed is impressive. One of the unique services that Vision Express provides is free lifetime servicing, which includes things like adjusting the frames, tightening the screws, or even giving glasses a polish. This service can be availed on all glasses ordered from Vision Express.
Ace & Tate
Ace & Tate has a solid presence throughout Europe, and it has done well to establish a good base in the UK too. The collection at Ace & Tate is truly unique. The design of their eyewear is premium and the quality top notch, owing to which the prices are relatively higher. Talking specifically about Manchester, you can experience the range of Ace & Tate in its store located at Oldham street. You will love the vibes of the store here. An area where Ace & Tate stands out from the rest is its focus on sustainability. Whether it is its products, services, or in all aspects in which it operates, you can find sustainable practices being followed.
Specsavers
Specsavers is one of the largest eyewear brands globally and truly deserves a place in this list. Talking about their exhaustive collection that includes glasses, sunglasses, and contact lenses, you will find pairs for all your needs here. Specsavers also deals in hearing aids. Apart from its in-house collection, you can even find designer glasses here. There are Specsavers stores everywhere in the UK, and there is one in Manchester Arndale too.
Ollie Quinn
Ollie Quinn is another eyewear brand that is picking up pace in the UK. It deals in glasses, sunglasses, and contact lenses. The collection at Ollie Quinn is certainly one-of-a-kind. You can find super stylish pairs here that are updated with the latest eyewear trends. The premium quality of their products makes the prices relatively higher. Ollie Quinn has its Manchester store located at Oldham street. These were the top 5 eyewear brands in Manchester that you must know about, especially if you are a Mancunian. We hope that this has cleared all your confusion regarding where you should buy your eyewear from. To see it for yourself, you can take a visit to their stores in Manchester.