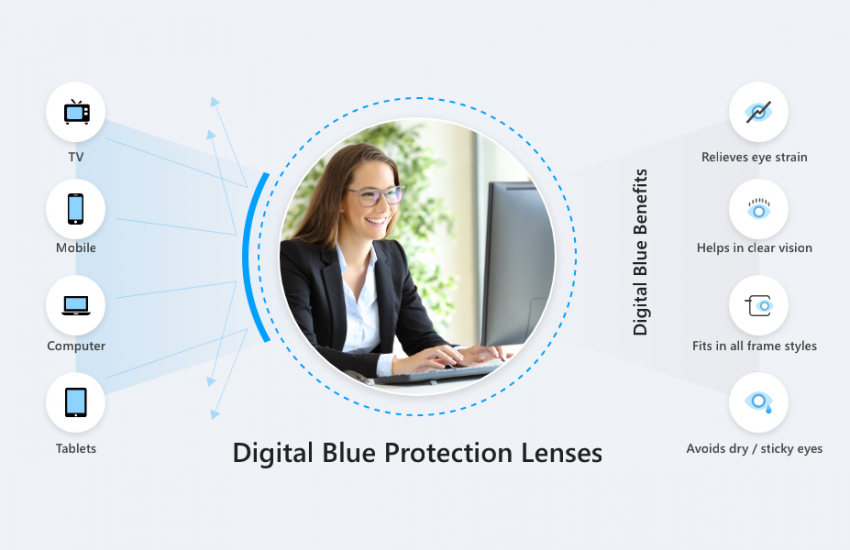 The best Computer Screen Protection Glasses
However hard you try to escape this digital world, it has proved to become an integral part of our life. We are in continuous exposure towards computers, laptops and other digital screens that it has turned into the normal culture. We almost spend 4 to 5 hours looking at these screens and if it's related to work them double the hours. What we always forget that these blue light coming out of this computer screen have resulted in a condition for several eye health diseases such as eye strain, dry eye syndrome and other futuristic chronic eye diseases. The impact of these digital blue light effects on our physical health as well, seldom we feel refreshed instead look and appear tired and exhausted. The ubiquity of smartphones, computers and iPad has birthed several hazardous eye health side effects that are damaging the younger to all age groups.
What is Blue light?
Blue light is artificial light emitted from the sun and several digital devices such as computers, laptops and smartphones. It is also known as high energy visible light (HEV) with short wavelength and high energy. Blue light directly penetrates deep into the eye and its exposure results in damage to the retina, long term vision problems and suppressing the natural release of melatonin and disrupting sleep.
Why do we need Computer screen Protection glasses?
The need for computer screen eye protection glasses is to get rid of painful eye strain, dry eye and reduce the discomfort and eye health problems. The obvious solution to side effects are limiting the screen time but that is not a practical solution to people whose regular job is based on computers, even normal teenagers regardless of having a job or not, they can't restrict their duration they spent on smartphones, iPad and computers either for gaming, using social media or watching YouTube. Computer screen protection glasses are admired globally for escaping the blue light wrath without any compromising anything in your modern lifestyle. They shield our eyes and reflect back the harmful rays to avoid looking tired at the end of the day. 

If you are looking for screen protection glasses frames or want glasses lens replacement for the old weary ones then we have got you covered. You need the best pair of Specscart non-prescription computer screen protection framed and fortunately for you, we have sorted the list for you.
Find the best from the list of Top 5 frames to embed your computer screen protection lenses.
1. Matte Black Frame
Why not switch to something a bit fashionable? This Tom Archer luxurious modern yet simplistic classic design is designed in round shape that complements every face shape and looks sophisticated. Stylish and well-made frames are the advantages of this glass that can customise the lenses of your specification when you order. Built for the souls who love to be in sync with the most cultured modern trend, full-rimmed with subtle colour, lightweight and highly durable making it the most desirable fit. You can customise blue light protection lenses and wear them for a strong fashion statement.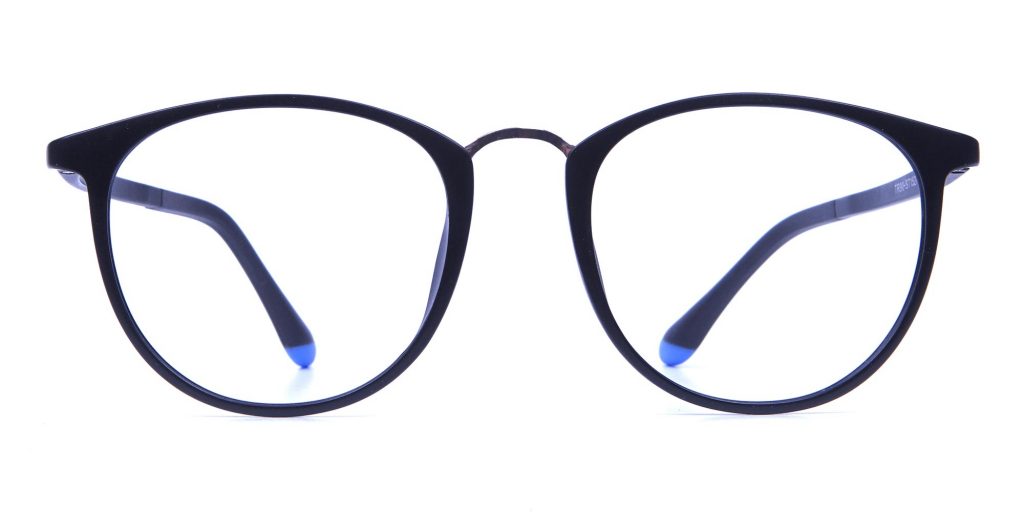 2. Edgy Angles Unconventional Frame
A prodigy design in the millions of basic tradition shaped glasses. This frame is big enough to reflect back maximum blue light rays and add a bit of fashionable statement to your look. Wear it to work and look the best with a hybrid design of round and edgy angles. Stand out in your normal day to day life and add a bit of fun and excitement to your wardrobe. Embed the computer screen protection lenses as with their anti-reflective coating, it is designed to filter out several eye health issues such as eye strain without having to go to an eye doctor.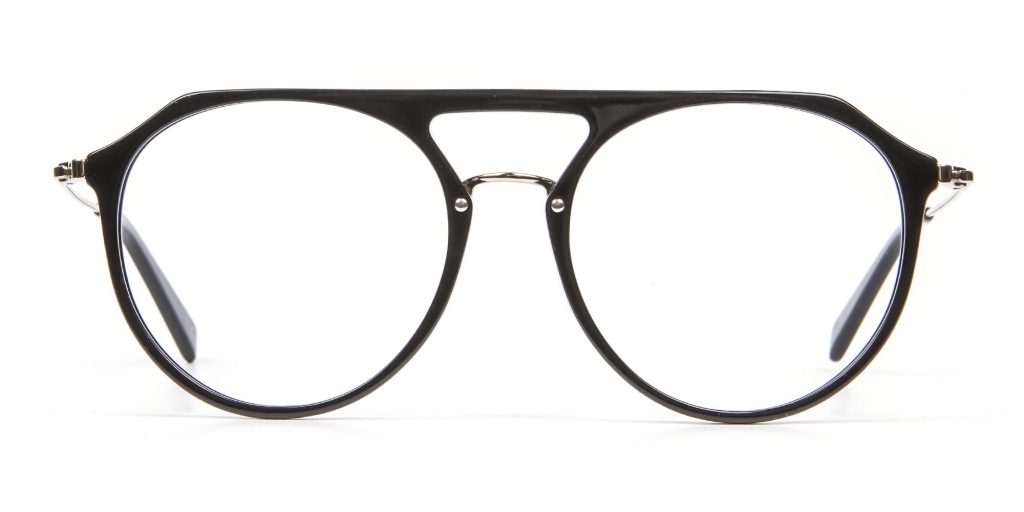 3. Blue Green Balance Frame
Aren't these frames adorable? They sure are. These modern round glasses are great effective towards blue light blocking and making you fall in love with its appealing look. The subtle clam colours add fun and depth to your look, making it an ultimate work glasses. Perfectly looks spectacular on both male and females, enhancing the look and ultra-practical functionality. They are lightweight in design therefore immensely comfortable to wear and perform your work on your computer without feeling any weight on your face. Embed your blue light blocking lenses and rock them out.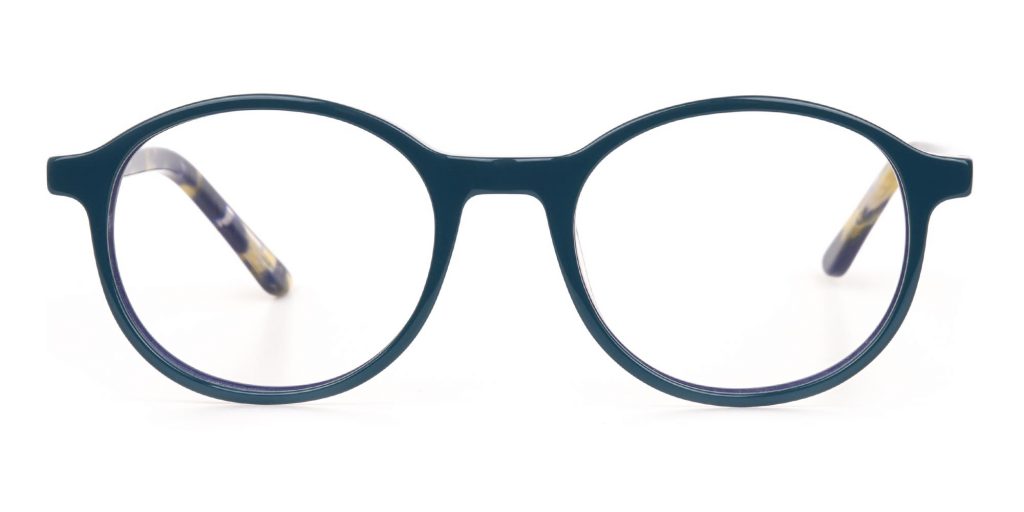 4. Oversized Metallic Purple Frame
Metallic lustre blinds us while the functionality preserves and guard. This beautiful purple and silver temple blue light glass is an ultimate icon of fashionable eyewear. Oversized in design so it protects on a sweeping scale, fully rimmed and soft nose pads make it the majority favourite pair. The brilliant craftsman takes the whole credit for the beautiful ultra-fine colours and durabilities. Great minimal design to pair with suits and formals, turning heads with smooth and elegant choices. When customised with blue light blocking lenses these frames work great towards 99.99% blue light eye protection, avoid dry eye syndrome and last much longer and withstand more abuse at work.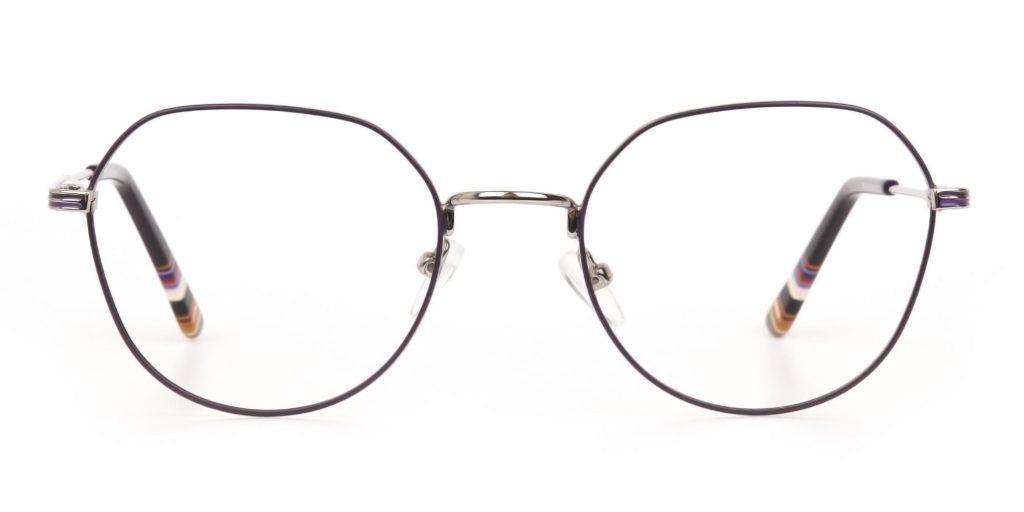 5. Translucent Navy Blue Frame
Promptly makes you look smart and chic. These lively translucent navy blue light-framed glasses are a mix of funky design with elegance. The beautiful blue is rich in colour cast bright spark in your face and looks like iconic classic eyewear with a modern twist. Not only a great fashion accessory but also a little bigger in size to cover more area and regulate eye protection from numerous blue lights coming through computers, tablets and smartphones. Perfect for reading as they are greatly comfortable to wear and a great way to avoid looking tired. Hurry up and pair your blue light blocking lenses with it and rock this subtle yet dapper look.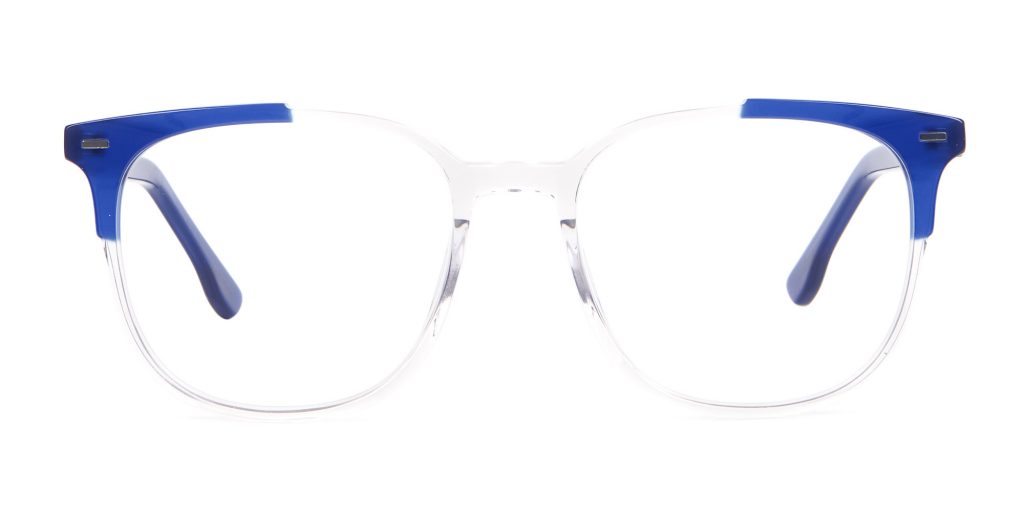 Whether you are an avid reader or need to get rid of eye strain from constant computer work, getting these beautiful frames with quality blue light blocking glasses at Specscart will add great value and benefits to your eye health, giving you comfort and fashionable appearance. With a wide variety of frames and colours, Specscart gives you the superior quality of framed glasses with quality and effective lenses. Find one for you
Read about: Glasses to protect eyes from computer screen.