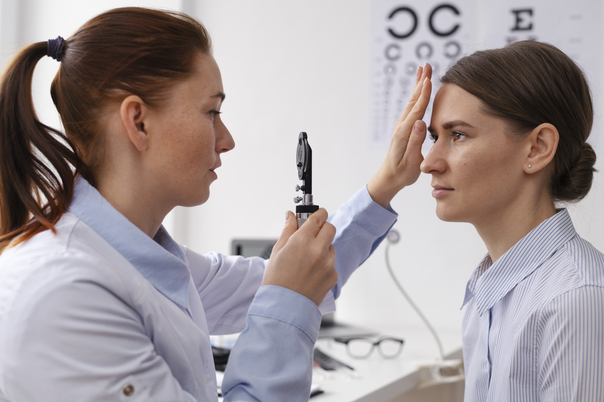 Ten Best Opticians In Manchester For All Your Eye Care Needs 
How often do you get your eyesight checked? You might end up wondering if there is any particular time frame in which one should get their eyes checked. If you are a regular user of eyeglasses, then most of the time it depends upon the optician, they might ask you to give a visit as per the requirement. 
If you have perfectly functional eyes then it is still recommended by the expert to at least get the eyes checked in two years. 
Do you know your eye health not only helps in detecting eyesight issues but also helps in identifying any underlying health issues? 
Importance of Regular Eye-test
Are you waiting for your two-year span for your next eye exam? A regular eye test is important to detect any eye issues such as myopia or farsightedness. Our increased exposure to digital screens increased our signs of eyesight problems as well. A regular eye check-up helps in preventing the further deterioration of any such issues. 
While your eye-checkup your optician can actually detect health problems at an early stage such as chronic diseases or possible stroke or cancer. 
So routine eye check-up is important to understand overall health. 
Best opticians in Manchester
Your eye care needs should be given maximum importance and for that, one must actually visit an optician with experience and expertise in the field. 
Before we enter the listing of opticians in Manchester, it needs to be noted that the curated list has been well comprehended by the experts. Multiple aspects have been taken into account and extensive research has been done in order to find these opticians around Manchester. Let's get into the listing:
The UK-based start-up Specscart is among the top contenders in the eyewear industry. With both online and offline presence, the brands focus on bringing up a positive change in the way people perceive glasses. 
With their stylish collection and pocket-friendly picks, you might not find a place that sells top-quality glasses at such a reasonable and competitive price. 
Let's look at the catch, the brand is known for its expertise in opticians in Manchester. There are several brands focused on providing eye tests in Manchester, but their service is quite different. 
Specscart offers free eye tests at Walkden , free eye tests Bury, and  free eye tests at Urmston. They include multiple tests such as colour blindness, glaucoma test, and even visual acuity. One can bring in their medical history and previous test reports and can get a comprehensive optical test in 20-30 minutes. 
One can also bring in their NHS voucher with them to their store. They can even book their appointment online and can also walk into their nearest store. 
One can also check into their wide collection of glasses on display, a perfect setting for all your eye care needs.  
You can even try on their glasses sitting at home right in your comfort zone. Yes, you can actually select the glasses you want to try. You will be given an option of 4 frames, 3 lenses, and 7 days to choose the best of the frames. Once you are done selecting, a fresh pair will be delivered to you. 
The brand is known for its zero hidden cost and 24-hour delivery with super-fast dispatch and royal mail service delivery. A whole package at a place we would say. 
Jones and Co. styling opticians aim to provide exceptional and personalised eye care needs as per customers' requirements. Excluding eyewear collections from around the world, they have exclusive and experienced eyewear experts who provide unique eyewear style consultations. 
They conduct a thorough eye exam and provide free styling consultation. One can review their lens options and price options. 
Their unique collection makes it easier for one to choose the glasses. Their free styling consultation is what steals the charm where they define the shape, style, and colour of your eyewear, making it much easier for you to make a smart decision for your glasses. The best part is that there are no obligations to buy the glasses at the end of it. 
Manchester's one of the local favourite optical stores, with skilled and experienced opticians. Aiming to provide exceptional services and quality products at affordable prices. With the team of experts, Specsavers with its team of specialist mobile opticians can come and visit those who cannot visit the store due to some disability or mental issues.  
They also offer an Optical Coherence Tomography scan, that helps in knowing the health of your eyes in much greater detail. It is recommended for people aged 25 or over who want to know in detail their eye health and to identify any underlying issues. 
They have a collection of glasses from designer glasses to sunglasses, various styles are available in one place. 
Having been in the industry for more than 15 years, Seen has been dedicated to showcasing the best eyewear around the world. Here is the deal with the Seen as inspired after working as an optometrist in Australia. The founder has thought to bring in some radical changes and hence can up with Seen, a real eyewear solution. 
Expert opticians and high ends equipment are the partners for their perfect and high-end eye care tests. 
They have been focused on changing the world one face at a time and that too with super stylish eyewear from the finest independent designers around the world. 
One of the successful and famous opticians in Cheshire, they have developed an exciting glasses and sunglasses collection in the UK. With access to most of the world's best frames, they have been gaining momentum in the eyewear realm. 
With fully qualified and experienced optometrists, they aim to ensure a perfect vision and help one to decide on ideal frames.