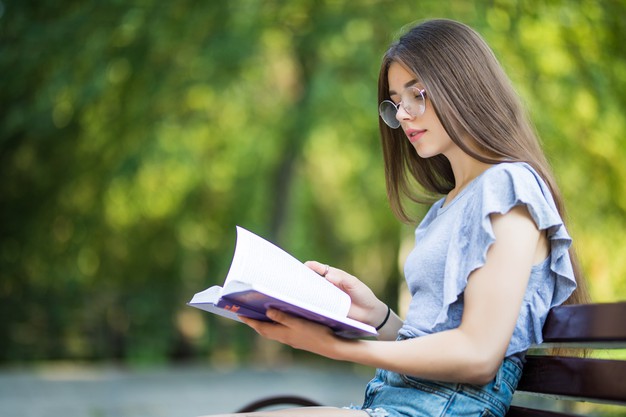 Reading Glasses – Where to get a good and attractive one?
With age, you come across a lot of health issues. By the time you reach 40, your eyesight starts deteriorating. The most troublesome of the eye problem is your inability to read texts.
Your eyes grow weaker, the muscles around your eyes get weaker. Your optical nerves don't work properly, and you will need to strain your eyes to see things clearly.
You will need to get your vision corrected to see things clearly. Reading glasses help you in seeing near objects. With it, you can read your favourite book comfortably without having to squint or keep the book at a faraway distance. 
With age, you might get presbyopia. In such cases, you will need reading glasses as well glasses for seeing far-off objects. Or you can get varifocal glasses for seeing objects at all distances. 
Vision is important, so you will need quality glasses. Style is also important. You will not go outside wearing reading glasses but you will be using your reading glasses outside too, like in a cafe reading your book, or in the tube browsing your phone screen. The phone is a necessity and you will need to check it from time to time. It will be difficult without your glasses to do that.
Some stylish reading glasses for you-
Weightless Round Glasses
This style of glasses is very trendy nowadays. Wearing these glasses will make you look fashionable. These can easily pass off as stylish fake glasses. Also, these glasses are weightless and you will hardly feel their presence on your face. 
Matte Black and Indigo Blue Designer Round Glasses
Another style of glasses is around style that will make you stand out. These expensive-looking glasses are actually really cheap. Even after adding the cost of lenses, you will be paying way less if you had purchased from a designer brand. With the price of the designer brand, you can get ten of them and all of them will be of good quality lenses.
Transparent Pink and Brown Cat Eye Glasses
If you want to lighten up the room, then go for this pair of glasses. These light pink glasses in the trendy translucent frame will make you look chic and a lot younger. Get your reading glasses online in this style of frame to stand out and look more adorable than you already are.
Navy Blue Rectangular Glasses Frames
For a more serious look, you can try out these navy blue rectangular frames. This will make you look professional and surely match your power suits.
Dark Black and Brown Tortoise Shell Glasses
Tortoiseshell glasses appear expensive. But these tortoiseshell made out of plant-based acetate will not burn a hole in your pocket. This quirky yet classy style will make you look upbeat and friendly. You can get similar cheap prescription glasses from Specscart in various styles and shades.
Dark Brown Cat Eye Glasses Frames
Another cat-eye style that you will definitely love is these. These dark brown glasses will blend with your skin and highlight your eyes. You will look amazing wearing these. And cat-eye style makes you look younger. So, ladies, you might want to grab a few. 
Grey and Black Tortoise Shell Wayfarers
These unique wayfarers in black and grey tortoiseshell will make you stand out. You will love these glasses and like to wear these everywhere with all your outfits. And good news for you, these glasses will go absolutely with all of your outfits. If you are buying spectacles online, you should try these styles. You must have tried the usual tortoiseshell pattern but not one in grey and black.
There are many more styles that you can choose for your reading glasses. Check out the collection of Specscart and see for yourself. If you are unsure which one to buy, then just order a free trial pack and check out for yourself. You can also check the quality of the lenses and see if they are best for you.