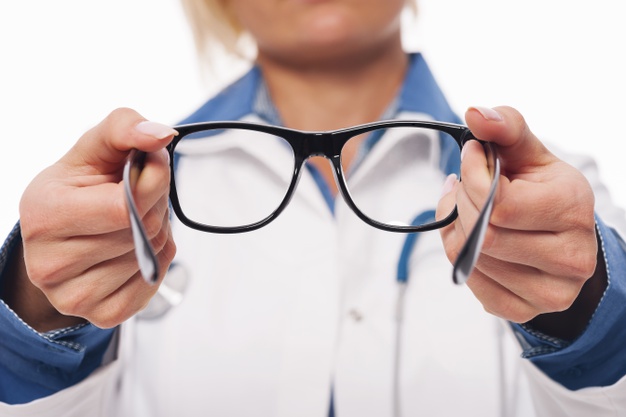 Prescription Glasses on a limited budget|Where to buy a quality one?
Glasses are so expensive. Especially the good quality ones with the best style. Whenever you go to buy prescription glasses, you either compromise on the style or the quality of glasses. 
It would be alright to not get that extra coating that will protect your eyes from the glare from the sun. You will rather go out of home covered in scarves or get some black tinted sunglasses.
When you are on a tight budget, you get to compromise on the style, the quality and keeping your eyes on for potential harm. Well, you don't have much of a choice.
What if you can get quality glasses within your limited budget and also the style that you always wanted? It's unbelievable but possible with Specscart.
What are quality glasses?
The quality glasses are the ones that provide you good clear vision and also protect your eyes from the glares, flashes, blinding neon lights at night, and every bright light that could harm your eyes.
These quality glasses come with a coating of Anti-reflective material that protects your eyes from the glares, reflected bright lights or flashes, etc. You need to expand your pocket to get these upgrades. However, when you are buying from Specscart, this AR coating comes free of cost. You will not have to pay any extra charge to get this essential layer on your glasses.
Blue light Blocking glasses are glasses that block harmful blue light emissions from digital devices. Nowadays, you cannot stop using digital devices. Most of your work, essential services are on the digital platform. You cannot stop using these to protect your eyesight. By wearing a blue light filter, you can protect your eyesight from getting strain and eye fatigue. You can get reading glasses with blue light lenses to use while reading on your iPad.
Blue light glasses also help in regulating the sleep cycle of your body.
X-Blue UV, blue light blocking lenses from Specsscart, blocks up to 99.99 per cent of blue light emission. These are the best blue light blocking glasses. And cost only an additional £25. You can buy cheap prescription glasses averaging £50 and get blue light lenses on them. This will cost you about £75, which is an appropriate amount for getting useful quality lenses. If you work on a computer daily and that too for long hours, then this much is legible.
If you work both indoors and outdoors, you can get transition glasses. These glasses are a bit on the costly side. From Specsscart, you can get the best quality transition lenses for £55. With them, you will no longer have to buy prescription sunglasses. You can use your transition glasses everywhere.
Not leaving style behind
For the sake of your eyes, you need to get the best quality of lenses. But that doesn't mean you have to forego style. Check out the collection of Specscart. You will find a plethora of stylish frames in all shades and style.
You can find trendy transparent glasses for a bubbly aesthetic. If you care more about details, then you can buy glasses online with a stylish sleek frame, all at affordable ranges. The starting price for the glasses is £29.99 and the most expensive pair cost is £125. You won't be spending anything more than £100 on cheap yet quality glasses with prescription lenses.
Most of the frames are made out of plant-based acetate. You can have guilt-free glasses that are strong and durable. You don't have to fear that you will break your glasses frames. Even if you do break your lenses or your frames, you can send them to get reglazed. The minimum price for reglazing is £29.99. It is much cheaper than buying new glasses.
If you are iffy about buying glasses online, you can simply order for a free home trial. You get to try the glasses frames for free and also check out the quality of lenses. After you are fully sure about the quality, the frame's style, you can place your order with Specscart.
There are many offers going on. Who knows, you might get an even better bargain from Specsscart. So, what are you waiting for, just go check it out?