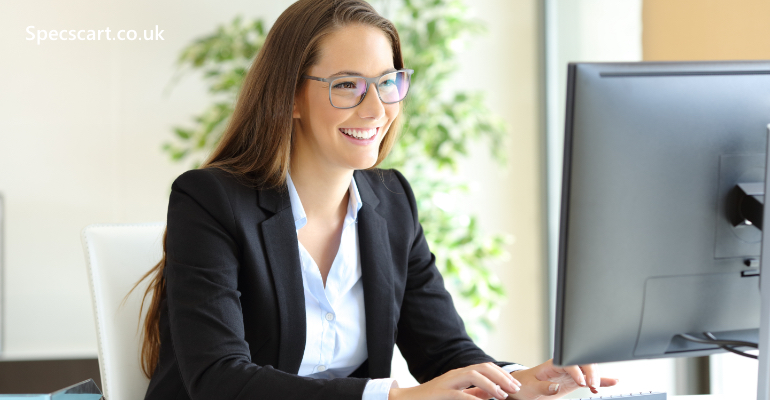 Protective lenses- the coatings on lenses to keep eyes safe
Protective lenses are helpful in maintaining the eyes healthy and completely free from any kind of strains. According to studies, there are 75-90 per cent people suffering from eye strains due to long sitting hours in front of the computer. And we in general hardly pay attention to it. To keep eyes fit and prevent various eye health issues such as blurred visions and various other computer vision syndrome one needs to pay a lot of attention in protecting eyes from the digital world.
The glasses of today's technology are coming up with many additional features that while picking a pair not loading your glasses with some protective coatings on lenses can be a blunder. The digital world has fair advantages and disadvantages and to gain more benefits pairing up with coatings such as Blue-light blocking, Anti-UV, Anti-Glare, scratch and the shock-resistant coating is a must and you should know why.

Have a look at the protection lenses coatings that are must for your lenses

Anti-Reflective Coating: Anti-Reflective coatings also known as Anti-Glare coating helps in blocking the glares coming from the screens of your computer. Which further contributes to eye strains. The coatings of AR on your spectacles block the glares from the computers to enter your eyes. The other benefit of getting an Anti-Glare coating includes that your glasses can be worn during night driving too. They can help in blocking the glares coming from the lights of other vehicles or street lights. This way there will be less of eye strains while driving.
Anti-UV Coating: The harm of Ultra Violet rays are not limited to the sun. Your screen also in some amount of UV rays that can harm your eyes. So having a protection layer of Anti-UV coating on your lenses is also required. This will even help in protecting your eyes from the harmful sun rays too when you are going to step out anytime without your sunnies.
Scratch and Shock resistant coatings: Your spectacles always hold the danger of getting scratched. There are chances of wear and tear for this you need shockproof protection lenses coatings to prevent any kind of damage to them. As for lenses with scratches makes it difficult to see clearly. 
Blue light blocking coatings: The advanced technology has coatings of blue light blocking on the computer glasses. This makes the glasses more helpful by blocking the blue light coming from the screens of the computer. The blue light glasses are helpful in keeping the eyestrains at bay that occur due to long sitting hours in front of the computers.
The blue light filter absorbs or reflects the blue light so that there are no disadvantages such as low melatonin levels, headaches, macular degeneration, dry eyes, and no sleep nights.
Wish to buy premium quality protective lenses and glasses

Protection coatings on glasses for your eyes are very important. So having a pair is must but what is more important is to get these protection lenses at fine prices. There are many eyewear brands that are going to charge you separately for each and every above-mentioned coating and you will rely on them as it is related to your eyes. But no need to give any extra penny for protective coating of Anti-UV, Anti-Scratch, and Anti-Glare. Yes, because at Specscart fully loaded anti-glare coatings are coming for free on all prescription as well as non-prescription lenses. And the other benefit of buying glasses includes paying just for your frames and getting single vision lenses and plain fashion glasses for free.
You can also buy Blue light glasses at the best prices and can even send your older glasses for reglazing if you need a blue light filter on them.