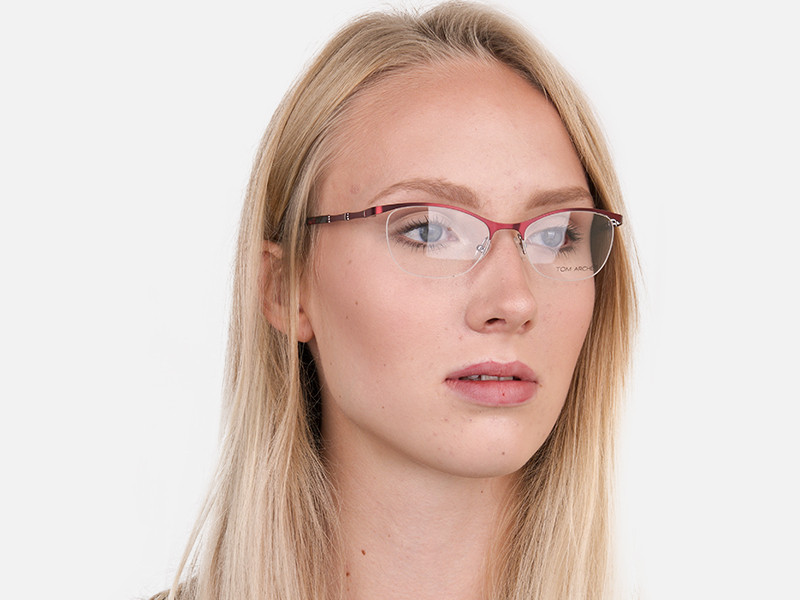 Oval Glasses Frames| How to Style a Cool Look with Them
Glasses can define your look. You appear smart, confident, upswept, cool or any personality with the type of glasses you wear. The right pair of glasses can make you look appealing. The same style of glasses can make you into a fashion terrorist if you match them with anything. Imagine someone wearing very vibrant clothes with mismatched shoes and attending a formal event. They will get attention from everyone but for all the wrong reasons.
You won't do something so drastic but you might give off the wrong vibe that you never intended if you didn't know how to style your look. And there is more space for blunder when you are wearing glasses.
Oval glasses frames are a cool accessory. They look balanced and stylish. They soften your look and make you appear gentle and charming. What if these glasses were not doing that for your face shape. And instead of looking gentle, you looked gullible and an easy person.
What face shape suits oval glasses frames?
An oval glasses frame matches well with square, triangle, and oval face shapes.
A square face shape is where your face has an equal proportion of forehead, cheeks and chin along with angular lines on your face. You have a strong jawline and an overall masculine look on your face. Your face appears strong and intimidating if you have a body complimenting that face. To bring a balance to such a strong appearance, you need glasses that will soften your look. By wearing oval frames, your sharp edges are balanced and you appear more friendly and less intimidating.
A triangle face has a narrower forehead and broader chin. You have a strong jawline. To balance your face you will need to make up for your narrower forehead. By wearing oval frames, your eyes are highlighted, giving a better balance with your jawlines. Try out cheap glasses online in oval frames to bring out your best look.
An oval face has an equal proportion of forehead and chin with a slightly long face. This shape of the face suits every style of frames. If you have an oval face shape, then you do not have to think much about shapes, just wear any style that you like and it will look great on you.
The face shape that does not match with oval glasses frames is round, obtuse, diamond, and heart-shaped. To match glasses, you need to balance the facial features, so that the best features of your face stand out and the less likable features are hidden.
Look for a colour that suits you
For choosing the colour of the glasses or reading glasses you need to match it with your skin tone. I know matching colours is the toughest job. But it won't be too tough if you know how to make the combinations work. The key to matching is to keep half of the things contrasting and the other half blending. 
If you choose glasses that others say, it doesn't match your face, then wear clothes contrasting to that colour. You can make that work out with your confidence and enough flair.
Oval Glasses frames suggestion – Oval Cat-Eye Glasses in Burgundy Red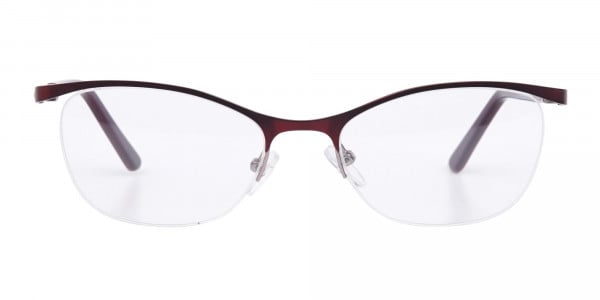 Try out these glasses frames from Specscart. A combination of oval frames with cat-eye style and browlines. These glasses highlight your eyes and make you look confident. If you are looking for online glasses, prescription glasses to wear to the office, you can go for these glasses. This will make you look smart, confident, and reliable. Also, the ct-eye style brings down your age and makes you look younger. You get a great match for your eyes and style that will drive attention to you. 
The burgundy colour matches every skin tone, and the lower rimless frame will make your eyes more visible. You can match these glasses by wearing a burgundy outfit or a power suit in shades of brown. You can also do light makeup with burgundy eyeliner to highlight your eyes and make them more mesmerising.
There is plenty more style of glasses in Specscart. You can check the various style in a plethora of colours. You can try similar glasses and try to bring out the style you want.