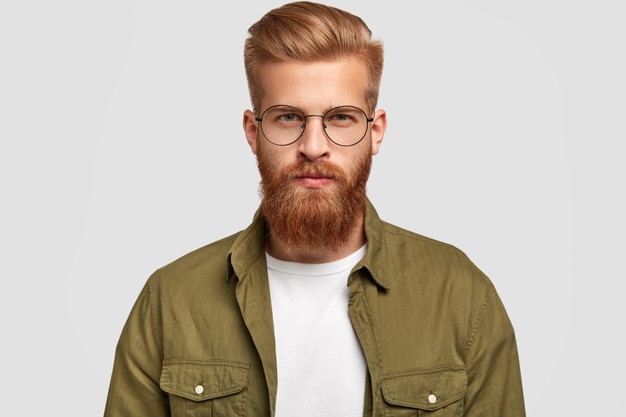 How To Pick The Coolest Hipster Glasses?
Finding a perfect pair of glasses can be tricky especially when your style is quite particular. Hipster is one such lifestyle that demands a unique style that's still hipster while standing out from the rest. Uniqueness and classic style is something that's present in all hipster styles. Before we recommend the best hipster glasses, you must if YOU are also a hipster or not?
What is hipster style?
Hipster style is preferably a different and unique style that stays out of the mainstream. Hipster style unfollows the latest trends of pop culture or fashion shows. This style mostly focuses on bold prints, carefree dressing, and pairing them so well that you stand out everywhere you go. The quintessential hipster style includes designer prescription glasses online, raw denim jeans, simple socks, vintage T-shirts, and a long beard (not applicable to hipster women).
In simple terms, the hipster style is mostly about blending vintage clothing in a cool and creative way. Dressing differently from the rest, and standing out from the rest is what hipsters thrive on.
Hipster Style for Women
The hipster women's style takes inspiration from different eras, like the 1960's hippie style or the grunge of the '90s. The first and foremost part of hipster style in women starts with denim jeans with few rips or torn to shred. Other options include vintage shirts, leather, legging, or plaid pains. For a top, you can go for a flannel shirt, oversized sweaters, cardigans, leather jackets, or graphic tees. You can accessorize by wearing oversized cat-eye glasses, slouchy beanies, or fedoras.
You can opt for messy waves or make a topknot when it comes to hairstyle. Adding a bit of pastel in hair gives the perfect hipster vibe.
Hipster Style for Men
Men's hipster style is a blend of casual, punk, and grunge. Hipster style in men includes a lot of skinny or slim-cut jeans in dark, neutral, or bold colours. Don't forget the socks, you'll notice a common pattern of wearing cuffed pants to highlight socks. More denim shirts, graphic tees, v-necks, cardigans, thick-knit sweaters or flannel is prevalent. Anything but boring, hipster quintessential style includes excessive colours and patterns, all in bold styles.
Expect accessories like thick-rimmed men's glasses, slim belts, fedoras, beanies, ankle boots, combat boots, slip-on, and many more. Beard is absolutely necessary for a classic hipster look, you can opt for undercuts, full beards, pompadours, and handlebars.
Hipster style is kinda cool if you look at what it stands for, confidence, and uniqueness to stand out. To bring the best out of you and embrace hipster style, you must get your classic hipster glasses.
Top 5 Hipster glasses you'll love even if you aren't a hipster
1. Round Tortoiseshell Glasses
If you are looking for an oversized look, these round tortoiseshell glasses are a magnificent choice. Made out of premium bio-acetate with metallic temples, these glasses are built for utmost flexibility and robustness.
Carrying on the classic dark tortoiseshell pattern, you'll love these frames for their eye-catching style. You can make these frames into blue light glasses for all your computer work. Plus, the slight thickness design will shine through over all your wardrobe choices, and perfectly suitable for square, or heart-shaped faces.
2. Black horn-rimmed Glasses
If you are really into round glasses, these black horn-rimmed frames come with an additional vintage touch. Maybe these glasses will restart your obsession with Harry Potter books/movies, these glasses are extremely stunning in design.
Perfect for every face shape, the little details in these glasses are worth noticing. You'll admire its true simplicity, rich black shade, and creative genius appeal. Made out of only premium bio-acetate, these black horn-rimmed glasses are increasingly comfortable and durable.
3. Colourful Browline Glasses
Featuring fascinating browline glasses in colourful shades like passion orange, purple, and silver – giving you the iconic hipster vibes. On most browline frames, you'll often notice a monochromatic design. Not here, these colourful browline glasses purposely exhibit colourfulness and distinctiveness to stand out.
All metallic with a bit of acetate on the brows, you'll love the little touch of colour design, making it a vibrant retro aesthetic.
4. Designer Red and Black Mix Glasses
If you absolutely love rectangular glasses, these two colour mixes are quite a beautiful pair. Coming in a mix of red and black shade, the refined structure of these glasses is quite nostalgic and reminiscent of the 90's eyewear.
Always a perfect choice for an intellectual look, the colourful touch makes these glasses quite attractive. From boring rectangular glasses, these are now glamorous and an elegant pair of frames. Take these frames to your office, a unique yet professional edge would accentuate your work entirely.
5. Purple Tortoiseshell Cat-eye Glasses
For all my hipster ladies, women's glasses like these purple tortoiseshell frames are breathtaking. Inspired by the 90's retro style, these oversized beauties in vibrant colours are perfect for reading books or going on a date. Appealing through its colour and design, the metal and acetate mix gives utmost comfort and flexibility while wearing.
Although cat-eye glasses were known as women's glasses, men can also wear them nowadays since fashion knows no gender. The biggest reason to wear these oversize purple tortoiseshell glasses is their ability to accentuate your eyes while highlighting the jawline. Perfect pair to wear on casuals or formals.