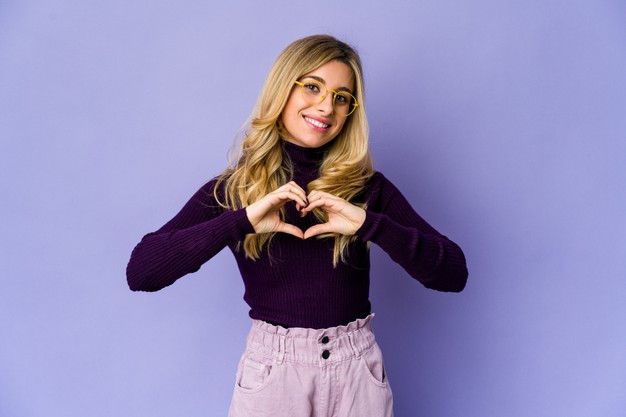 How to find the best frame for your face shape?
When it comes to fashion, it can be quite fickle. New trends come and go with every new year and season, making us wait for new things to try. That's what makes wearing glasses so fun and fashionable. With new and fresh designs coming up in eyewear, it's getting more and more tricky to pick the best one.
To narrow down your options and find the perfect frame within a wide range of glasses, we've got the perfect solution for you. The only motto of wearing glasses is to always keep them fun, fresh, and experimental that not only looks good but also enhances your face. Coming in diverse and attractive classics like the iconic cat-eyes frames, round, or Aviators, finding the right one can be easy if you know your face shape, style, and lifestyle.
How to pick the best frame?
When it comes to choosing glasses for fashion, apart from style, colour, your lifestyle and face shape makes a significant factor. So whenever you are scrolling through different glasses online, keep these two important points to shop only the best frame for your face shape –
Face shape
Lifestyle
Don't just go with any frame. Taking enough time to choose your new frames as decision's, especially fashion decisions in haste is bound to be regretful. And don't be picky when it comes to trying new styles in glasses – who knows, they might suit you.
How to find out your face shape?
When we categories face shapes into round, heart-shaped, square, diamond, or oval, we don't necessarily mean your face must be curved into these geometric shapes. But it'll probably be somewhat similar to these five different face shapes. Do you know what your face shape is?
It's completely fine if you don't know. Most of us aren't aware of our face shapes, so we are here to help you find out –
To find out your face shape, grab a mirror and a dry erase marker from your room. Stare straight into the mirror and brush your hair away from your face by pulling it all behind into a bun. Now your face is completely out open, tract the outline of your face on the mirror using the dry erase marker. You must draw a rough shape, examine the width of the drawing forehead, chin, and cheeks. This simple trick would easily help you figure out your face shape effortlessly.
Now, based on your observation of the face, here's the shape of your face:
Oval shape Face – Your face is widest across the eyes with a narrow forehead and jaw. For face shapes with balanced features and proportions, selecting a wider frame helps to keep the balance in check. However, oval face shapes are quite lucky regarding glasses type since this face shape looks best in literally, all glasses styles. From stunning round prescription glasses in the UK to walnut-shaped rim glasses, oval face shape stuns in every pair of frames.
Square shape Face – Your face has a definitive jawline that's at the same width as the forehead. Since the square face has many angularities, looking for a contrasting frame style will help to soften the angular look. Round and oval glasses work the best for squarish faces.
Round shape Face – Your face shape has fuller cheeks while the jaw and forehead of the same widths. The same width face shape would want a thinner and longer appearance of the face, so try to add angular eyeglasses to lengthen your face. We recommended rectangular, square, and Clubmasters for roundish faces.
Heart shape Face – Your face shape is wide at the forehead, tapers through the jawline to the narrowest point, the chin. Adding more width and emphasizing the narrow upper third of the face with frames that are highly accented at the brow is ideal for the heart shape. Cat-eye, Browline, and Clubmasters are great options for heart-shaped faces.
Diamond Face Shape – Your face shape is widest across the cheekbones, sitting fairly high with the narrowest points being the forehead and the chin. Frames that have more depth than the width or those with more decorative temples that shorter the face shape and add width is perfect for diamond faces.
Frames depending on your lifestyle
Glasses must be also selected based on your lifestyle, giving you more chances to buy more designer glasses online and add them to your collection. People have a frame for every frame, i.e different glasses for leisure, work, and informal look. In fact, eyewear retailers want eyewear to be more associated with fashion rather than just a sight corrective device.
Here's how you can choose glasses based on your lifestyle
Eyeglasses carry a sense of mystery yet help you create an image if you choose the right frame. To pick the best frame, you must consider the different aspects of your like. For instance, a fashionable frame isn't viable for your work attire. Therefore, ask yourself the kind of frames you'd want to wear while performing different activities in a day.
Are you an entrepreneur, or a travel enthusiasm, a busy mom, fashion influencer, student, or a teacher? Rather than browsing over 1000+ designs, narrow down your options by asking yourself what you are looking for. Consider the frame's style, colour, size, and material.
For instance, if you are looking for frames as a businessman, look for the designs and colour that'll help you to enhance your professional image.
In terms of shapes, go for the classics like ovals, rectangles, or squares. You can go for traditional colors like gold, silver, black, brown or grey. If you are looking for lightweight frames, then metallic or rimless glasses are suitable while acetate frames give comfort and flexibility. Don't go for bright colors or quirky shapes in plastic material.
If you are a fashion influencer, you can express your individuality and style through creative and modern shaped glasses. Go for geometric design, round or oval in thicker and larger rimmed frames. You can also choose the modernly designed metallic glasses that give a creative look. And the choice of colours must always stand out, keep them blue, green and purple.