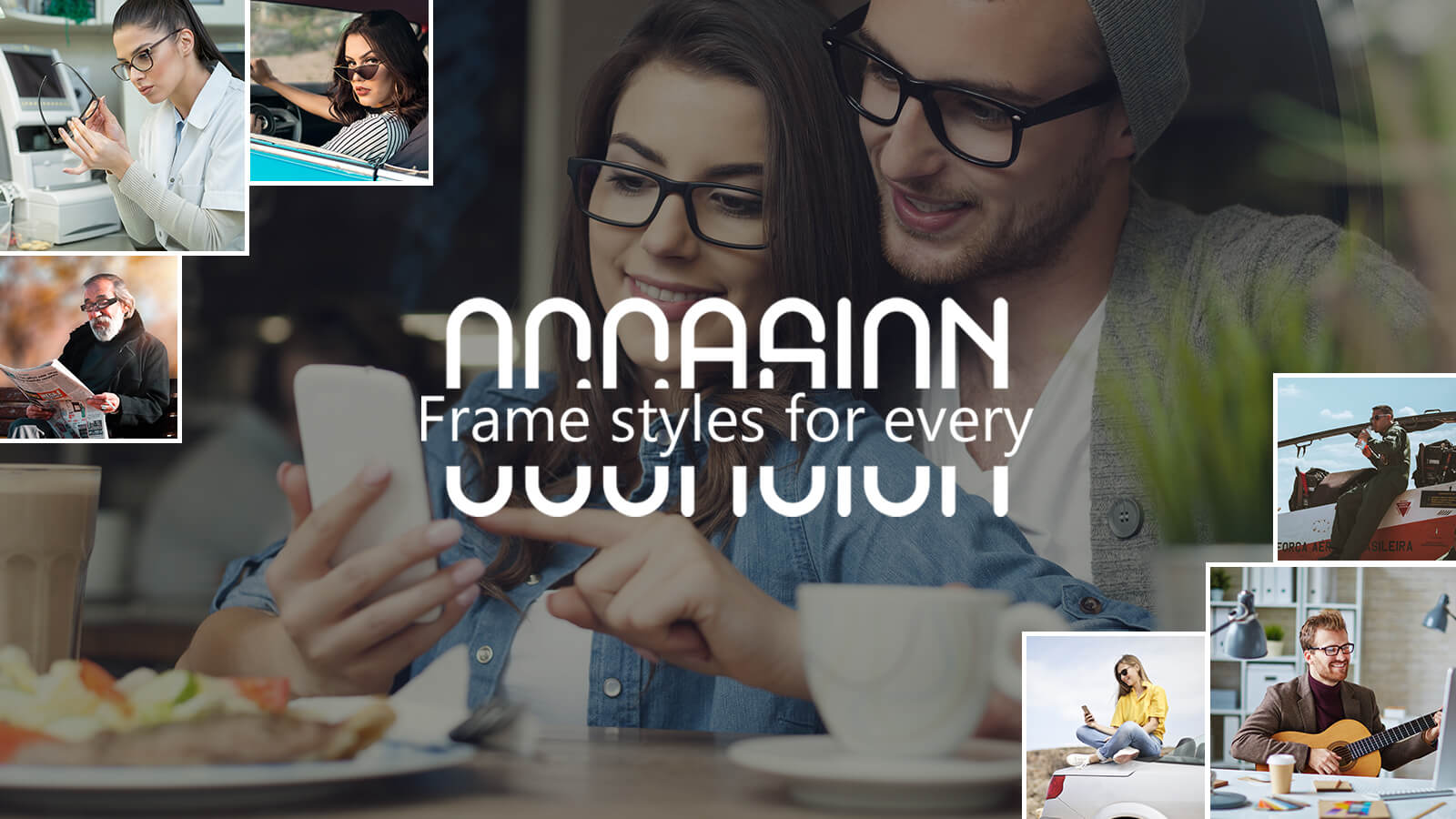 How can I identify my face shape?
We have all seen over the internet how a specific hairstyle or makeup technique based on a face shape perfectly complements its features and makes it more beautiful. Unless you have invested a reasonable amount of time looking at your face, then you must have recognised its shape; however, this classic beauty basic is not that hard to figure out. Face shape is a bit of a complicated thing to ultimately make an assertive on it because they are not carved like actual shapes, and determining them in one shape is hard.
Keep in mind while reading, these are general guidelines that will determine your face shape for once and for all. We'll also talk about the frames you should buy that will do justice and look good on your face shape because currently, people commit a lot of mistakes neglecting an essential factor, aka their face shape while purchasing eyewear. However, these are not only restricted to one specific face shape, and everyone is open to experimenting with whatever they admire.
Steps to find your Face Shape
Step 1: Pull your hair back from your face and tie them at the end.
Step 2: Take a photo of yourself in a big size.
Step 3: Print it out.
Step 4: Mark your face from the top to bottom of your face with dots. Outline the dots to form a shape and sense which shape mostly resembles your face.
Round Face Shape
Features: If you have a round face then you possess full cheeks and rounded chin.
Glasses that flatter you: Glasses for round face shape should create angles to balance out the curves or roundness on the face. Glasses with sharper edges such as rectangular frames, Clubmasters, Square and narrow frames are great pieces of beauty intensifier on your face. However don't go for glasses with the same shape as your face like round, small or oversized because they make your face look more round.
Square Face shape
Features: If your face shape is square, then your facial features are roughly as long as it is wide. Your forehead and jawline are also approximately the same widths. Your chin is less pointed than other face shapes, and your jawline is squared.
Glasses that flatter you: Glasses for square face shape should be something that helps your face to look elongated, soften the jawline and other angularities in your face shape. Round and oval frames are the best choice for square face shape.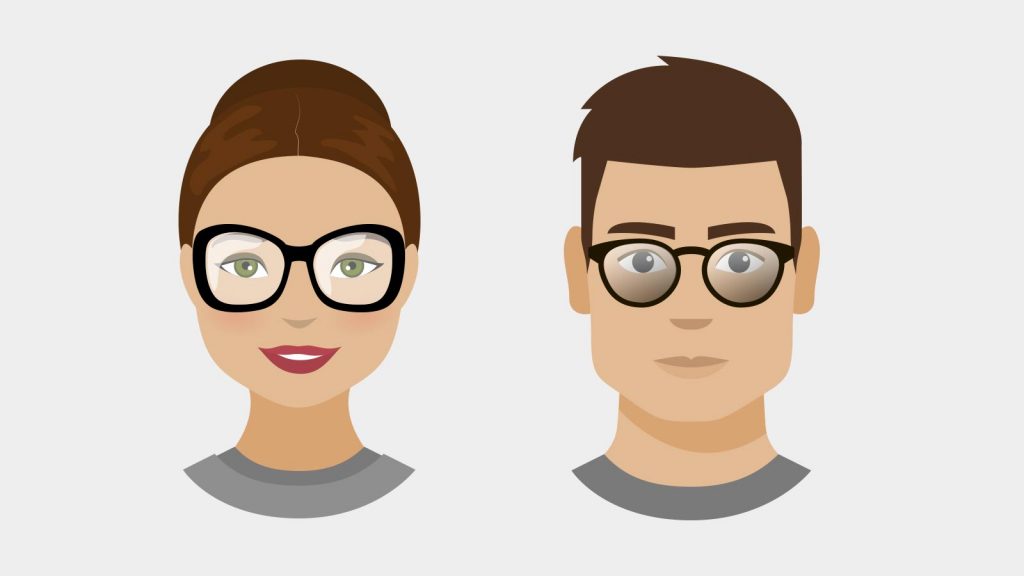 Oval Face shape

Features: If you have an oval face shape, then your features in your face are more extended than it is wide. You have a curved jawline slightly narrower than your forehead.
Glasses that flatter you: Glasses for oval face shape are frankly all frames. Since the oval face shape looks good on mostly all the frames, you are free to try them all. However round and square frames are the excellent choice.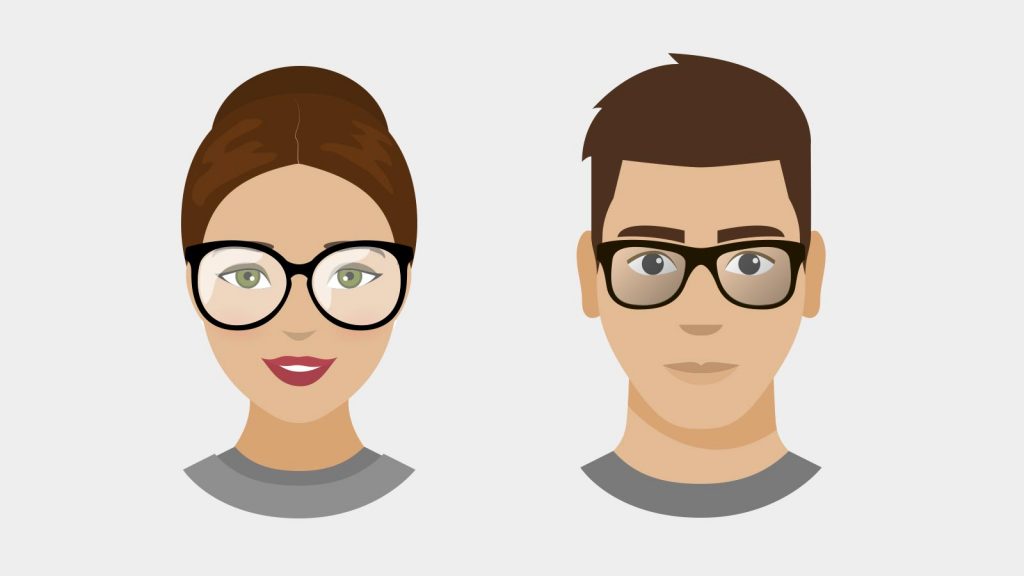 Rectangular Face shape
Features: If you have an oblong face shape, then your face length is longer than it is wider. Your chin is wider and has a long, straight cheek line.
Glasses that flatter you: Glasses for rectangular face shape should add more depth to your face length so that it balances the length. Aviators and square frames are best for you.
Triangle Face shape

Features: Triangle face shape is generally in an inverted triangle shape which has a broad forehead, and it further narrows down towards the chin.
Glasses that flatter you: Glasses for triangle face shape should correctly balance out the wideness of the face shape; hence rectangular and square frames are a great choice.

Get best designer frame glasses at Specscart

Specscart provides the best designer glasses in beautifully designed frames and customised selection of the lens that makes it superior in functionality and fashion.
You can get prescription and non-prescription lenses that perfectly suit your face shape. Specscart gives a free protective coating of anti-glare, anti-UV, anti-scratch and impact resistance on all of its lenses. With the free home trial, you don't need to hurry up and grab any frame style, but instead, you can order four of your ideal selection of frames design and try them on for an entire week. Go ahead and get the latest design in eyeglasses with Specscart.