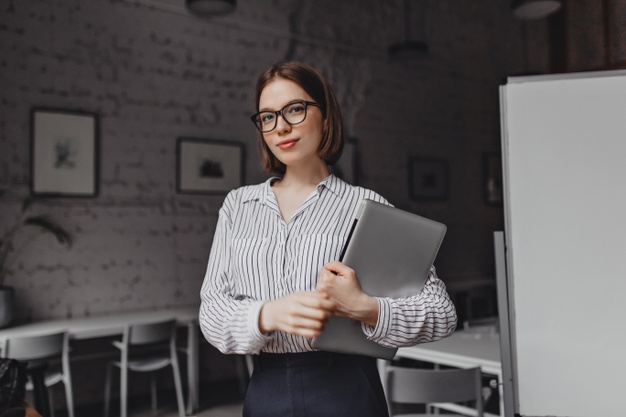 Glasses for office – How to look reliable and confident for office
Office look is important. You need to look professional, reliable and confident. With a proper outfit, you can make an impression and look good among your peers. With a confident and reliable aura, your colleagues will have confidence in you and you will be able to fulfil your task with efficiency.
But styling up for office is not easy. You might make a blunder with your choices and destroy your whole look. You need to pay attention to the details of your eyewear so that you don't stand out for the wrong reasons.
Dusty Blue Rectangular Glasses Frames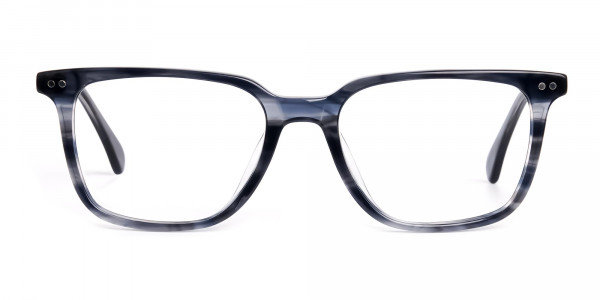 The best glasses for the office are classy rectangular frames. Black is a cool choice but it is too old and almost everyone wears them. You cannot go all out for your office wear and keep it neutral. You can try out these striped dusty blue glasses to bring out the same charm of black rectangular frames. Wearing these glasses, you will appear smart, confident, and reliable.
Buy spectacles online in this style of frame. You can try out other neutral colours for your office too.
Dark Brown Round Glasses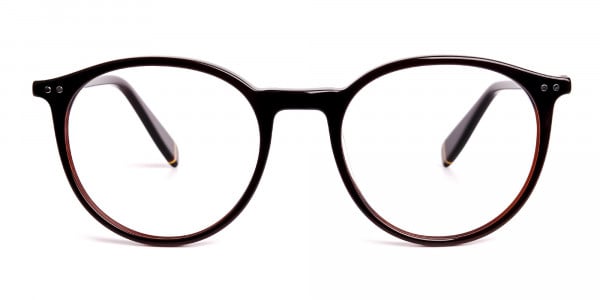 Dark brown, another neutral colour that fits every face tone and also looks great for office wears. If rectangular frames do not match your face, then you can go with these round glasses. These glasses with red underline highlight your eyes without making you stand out too much. Your looks grab attention and you appear smart and confident.
Black & Gunmetal Browline Glasses Frames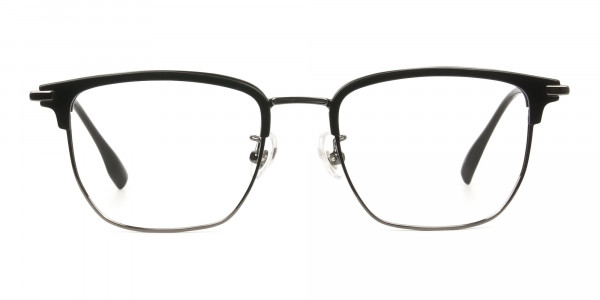 You have an important meeting and you need to make a lasting impression. You can try out these browline glasses as browlines make you look assertive. Wearing these browlines, your eyes draw attention. You are assertive and confident enough to seal the deal. The gunmetal and black combination give your eyes the attention they need for your important meeting.
Navy Blue Rectangular Glasses Frames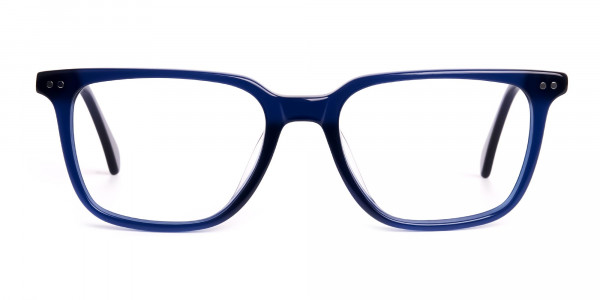 Another rectangular frame but in navy blue colour to suit your office look. If you wear navy blue suits, then you can pair them up with these glasses. These glasses give a nice contrast to fair and medium skin tone, making them look attractive. Wearing these glasses in the office, you will look classy and elegant. The sleek style will bring out your sophistication.
These glasses look expensive but they are pocket-friendly. You can buy these cheap prescription glasses from Specscart with quality lenses.
Navy Blue Silver Round Glasses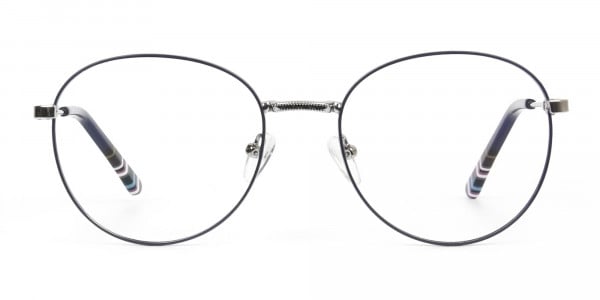 Thin-rimmed metal frames are fashionable to wear. These glasses do not put a dent in your office look. You can pair these glasses with your chinos and shirt and look fashionable as well as confident. The sleek silver temple gives you a sophisticated look from the style. Get these frames in blue light blocking glasses to improve your efficiency at work and also to protect your eyes.
Black & Gold Spider-Man Inspired Glasses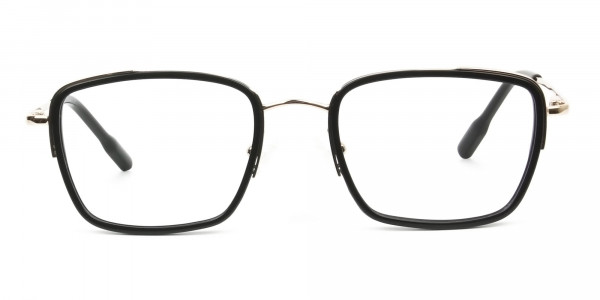 If you are a marvel heroes fan, then you will love these glasses. These nerdy-looking glasses inspired by Spiderman will make you look stylish and confident for the office. The black will bring out your confidence and the gold underline will bring out your fineness. The overall sleek style of these glasses makes you look sophisticated and elegant. Pair up your power suits with these stylish glasses and get to look reliable and confident at all your meetings.
Silver Plum Purple Geometric Glasses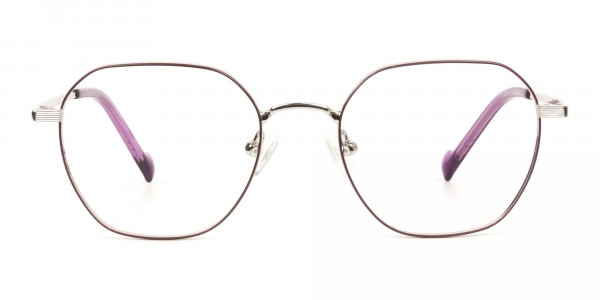 If you need to look a little creative in your office look, you can wear these glasses in silver and plum purple. These modern glasses make you look creative, chic, and stylish. These will suit you well if you are in the fashion industry or anywhere that does not have strict office wear decorum. These glasses will add style to your look and also uplift the damp mood of the office. For an upbeat look try out these glasses.
Don't just check out the style of your frames, the quality of the lenses is equally important. Especially if you work long hours on digital devices. Get blue light blocking glasses that will filter the excessive blue lights and give you a clear and comfortable vision. Buying glasses from Specscart will be cheaper and cost-effective. Not just stylish glasses, you will get quality frames at frugal prices. Check out more styles of glasses for your office. There are hundreds of glasses frames that will make you look a bit brighter and confident for your office.