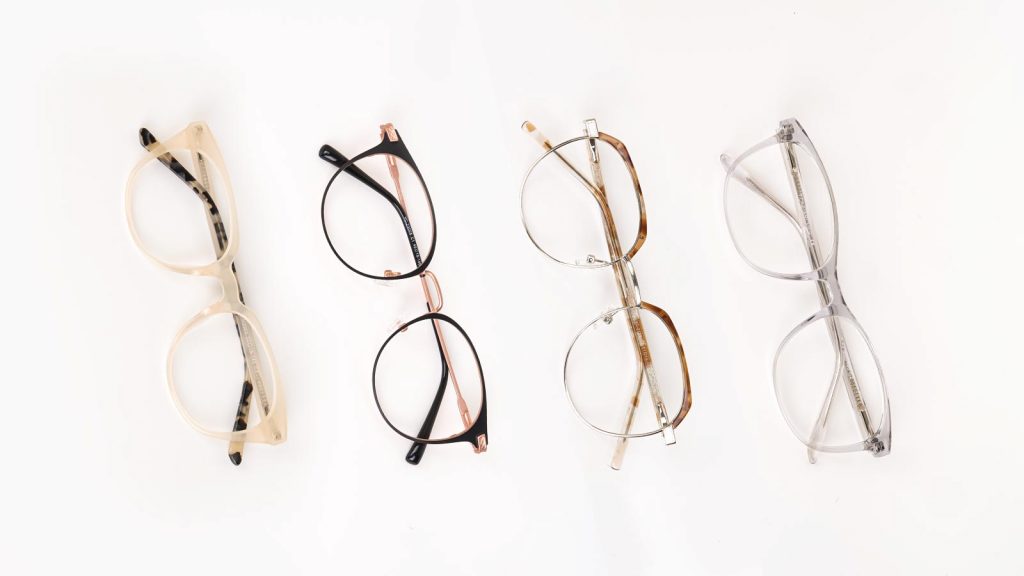 Designer Glasses Brands In UK That Are Transforming Fashion Industry
The new year ushers in a host of resolutions, and despite best efforts, most get shattered in the initial few months. This season, ignore the fad, instead prefer to make the mantra 'daring to be different' a daily aim. In this blog, we examine the tastemakers, mould breakers, and industry shakers who have inherited the mantra in their designer glasses.
The magic of the fashion industry doesn't lie in its perspective trends, but in how it can empower us all to add a little fantasy to our reality. That's why we are spotlighting the key designer glasses brands in the UK that echo the same message: that our power lies in individuality.
In this light, we bring you the refined list of designer glasses brands– forget what you think you know about these brands and scroll down as we explore their influence and offerings.
Tom Archer and Marc Fabien glasses
Prepare to be different by taking Tom Archer and Marc Fabien Glasses home this season. These glasses are bigger than ever and they have been storming the fashion industry with a number of different classic designs. Whether you are a boss lady or just want to feel like one, Tom Archer and Marc Fabien glasses offer iconic designs that ooze power and fit your every need. Light and iconic, these glasses collections perfectly fuse the stringent refinement of materials with intricate preciousness of details. 
The soft geometric angles, and elegant metal structure give them a refined and well-made look. The metal temples on these glasses frames are sleek and embellished beautifully by the iconic cut. The unmistakable glasses will definitely prove to be a head-turner for you.
Hackett glasses
Hackett glasses enunciate their collection to sophisticated, elegant men who cherish the classic, crisp aesthetic of British style. Well-designed, unpretentious, and intricately tailored- the collection of Hackett glasses exhibits the spirit of sophistication behind the brand. Coming in a variety of shapes, inclusive of familiar ovals, wayfarer, rectangles, rounded-edge styles, and rounds; Hackett glasses are made to compliment every face shape.
Hackett glasses are popular for rendering unparalleled quality offered with their every collection. With an uncertain climate, the glasses provide a sense of rebellion reflected in the summer collection; a boldness striking heart for those who wish to be different. The refined accent frames offered in full-rim or semi-rimless profiles and articulate temple cutaways provide a distinguished look to the glasses. The edgy Hackett glasses in gorgeous different hues are easy to follow and super-wearable. 
Calvin Klien glasses
If you have a thing for clean, spotless design along with a minimalist look then Calvin Klien glasses are the one for you. Inspired by self-expression, creativity and a love for British Heritage, these glasses feature modern materials and sophisticated details that keep you updated with the latest design trends. From chic semi-rimless frames to cat-eye to bold square, you can find all at one place with Calvin Klien.
Calvin Klien, over the years, has aced the craft of using most distinguishable elements in the single frame. From the roots of a classic 60s birth style, enters a 21st-century modern innovation to the Calvin Klien glasses, a list that features a range of sleek lens coating, versatile rims that gives an impeccable blend of modern and vintage style. By adding Calvin Klien glasses to your collection, you are sure to get the best of both worlds. 
Salvatore Ferragamo glasses
Summer wouldn't be summer without having one of these Salvatore Ferragamo glasses in your wardrobe. Not only are they comfortable for a beach trip, but they also go from beach to bar seamlessly. The assembly has a distinct 90s edge with added up-cycled latest frame designs and different hues. The Salvatore Ferragamo glasses feature innovative designs and sturdy materials to mould a perfect balance of historical roots coupled with modern interpretations. 
Today, Salvatore Ferragamo glasses are best known for their peculiar look that combines sophistication with subtlety. The Italian-designed glasses are forged from the highest quality material that provides above-average durability and comfort. Their commitment to offering fine Italian craftsmanship remains an integral part of the brand which still believes in offering the finest glasses.
Salvatore Ferragamo continues to be recognized for its clean, elegant, and minimalist designs leading the world.
Ted Baker Glasses
It wouldn't be a fashion roundup without the most important designer glasses brand in the UK making all the strides: Ted Baker glasses. These glasses are a must for this summer season, whether you choose to sport them with formals or casual light-wear to stroll around the city, you need one Ted Baker glass in your wardrobe. Ted Baker glasses offer the icon of the season with its bold designs, coupled with accented frames.
Ted Baker glasses are reinventing their old designs with their latest optical range. From new quintessential quirky styles to peculiar hidden details, the unique style sets Ted Baker glasses apart from the rest. The layering of new hidden designs, metal frameworks, and secret silhouettes should make it a must-have part of all the fashionistas out there.  
The introduction of new floral prints adorns the temple linings, while the pink and milky hues are made to complement every skin tone.
Bottom line
The new decade, in all its diversity, is about boldness and confidence. The fashion industry has not only reached new heights but is now striving for what lies beyond the basic color palettes with their iconic glasses. We are spirited to a fantastical realm, wherein designers are unafraid to make bold new steps.
The flame of rebellion underpins the latest collection of designer glasses in the same flame that has been igniting the fashion industry ever since. Doesn't matter if you go for Tom Archer, Marc Fabien, Hackett, Calvin Klien, Salvatore Ferragamo, and Ted Baker Glasses – you are sure to get superior and bold designs with every frame that perfectly suits the modern needs.
So, what else can you ask for? Join the revolution and fill your cart with one of these designer glasses brands in the UK.
Related – 5 Fantasise-worthy Eyewear Trends of 2020 You Need to Know