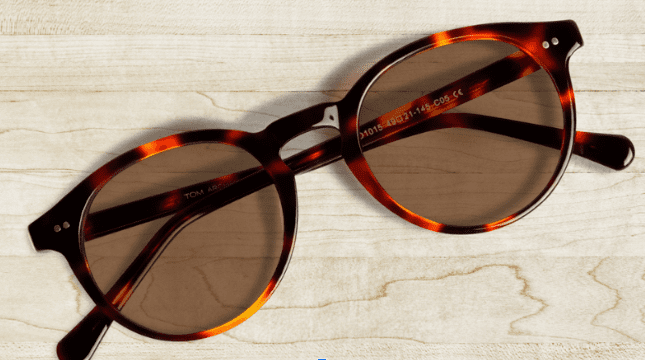 Top Sunglasses To Boost Your Winter Style
Are you upgrading your winter wardrobe and looking for a perfect pair of sunglasses to include? Well, the good news is that you have multiple options to choose from. We are here to help you out with the best styles by listing down the hottest trends of sunglasses this winter. And do remember that sunglasses are an all-season accessory when it comes to their function of UV protection as the sun shines all year round.
Let's dive straight into the list of trending sunglasses for winter 2022-23. Read on!
Tortoiseshell Sunglasses
Tortoiseshell sunglasses are our first pick in this list. Regardless of the occasion or the outfit, the pleasant aesthetic of tortoiseshell frames will stand out wherever you go.
The striking patterns that tortoiseshell frames come with are difficult to go unnoticed as they are a combination of class and charisma. You can expect a balanced contrast with tortoiseshell frames, and this goes a long way in elevating your overall physical appearance.
Talking about the patterns that match well with the cool winter vibes, the styles utilising conventional patterns in brown and amber are brilliant. To bring in a playful touch, you can go with funky patterns with colours like blue, green, and orange, among others.
Oversized Sunglasses
Oversized sunglasses have been a solid trend this year, and are going to be a bigger trend during the chilly months of the year. By combining a funky element with traces of retro style, oversized sunglasses are a delight to watch. Unarguably, this style is a staple for your winter wardrobe.
Although everyone can pull off a pair of oversized sunglasses, to make the most out of their style, look out for the pairs that lie above your cheekbones and don't cover your eyebrows, while choosing your style.
Going by the contemporary trends, some of the most stunning variants of oversized sunglasses include square oversized frames in chunky pastel acetate and also vintage metal oversized sunglasses.
A bonus that you get with oversized sunglasses is that they not only provide a wider vision field but also a larger peripheral coverage to your eyes and surrounding area for UV protection.
Clear Frame Sunglasses
Clear frames are super cool under the sun as their crystal clear structure takes on an eye-catching shiny visual appeal on meeting the sun's rays. To stand apart from the crowd with something elite, don a pair of clear frame sunglasses and you will be making a strong fashion statement every single time.
The sophisticated glass-like frames is what makes these sunnies an absolute showstopper. This look of the frame blends perfectly with the tinted lenses that sunglasses come with, resulting in a style that will make heads turn.
Aviator Sunglasses
With the inclusion of the iconic aviator sunglasses, this list of trending sunglasses for winter 2022-23 gets more stylish. Aviator sunglasses have continued to impress fashion enthusiasts for a long time.
Today, aviator sunglasses come in various other shapes, apart from the conventional teardrop shape, but one thing is for sure that a classic touch is assured with all the different variants of aviator sunglasses. You also get enhanced versatility with these styles, as they hold the ability to enhance all face shapes, elevate all outfits, and fit into all occasions.
If you are looking for the pairs to style this winter season, it is super simple. Some of the best picks include the offbeat double bridge aviators, the sophisticated looking geometric aviators, and also the thick chunky acetate aviator frames.
Cat-eye Sunglasses
Skyrocketing in popularity after actresses like Marilyn Monroe and Audrey Hepburn made them a staple in their style, there is no stopping cat-eye sunglasses from becoming ladies' favourite. If you go through the trending charts of most stylish sunglasses for women, there is hardly any chart where this style is not included.
Coming to the most trending styles, look out for cat-eye sunnies with upswept ends that are more prominent than traditional pairs. Other styles that are awesome for winters include all-black cat-eye sunglasses and cat-eye sunglasses in oversized frames.
Round Sunglasses
The last style that deserves a place on this list is the timeless round sunglasses. There has hardly been a time when round sunglasses haven't been popular. For a classic outdoor style, round sunglasses are a game changer.
Round sunglasses are great for all face shapes, but those with angular face shapes such as square and rectangular are at an advantage here as the contrasting shape enhances their angular facial features brilliantly. The top style picks for the winter include round sunnies in metal frames, classic round aviators, and retro round tortoiseshell frames.
Now that you know the trending styles for your winter wardrobe, go ahead and add these pairs for a winter full of style.