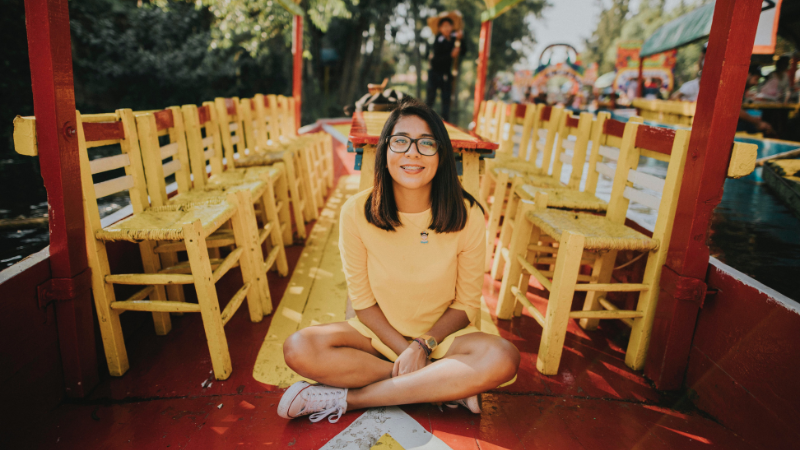 A Perfect Present For This Holiday Season
We are just a week away from Christmas, our favourite season of the year, which brings with it gifts, joy, lights, food, and quality time with our loved ones. It has already begun to feel like a holiday.
The nicest part is that we all enjoy receiving thoughtful gifts, and we also have to choose some for our favourite individuals. And today we'll talk about some gift suggestions that you should be on the lookout for.
Everything is private and distinctive
The gift must be completely one-of-a-kind and personal if you're thinking of looking for something that best represents the person you care about. Something that you want them to have or that they have been willing to buy for a while.
However, it is always taken into account whether the person already has these things or if someone else has plans to give them to them. Confusion could result from such things, which is precisely why we are present. We have every unusual item and unconventional gift you'll need for the upcoming holidays.
Eyewear is a private item
It's true that eyeglasses are the ideal intimate accessory because it best expresses your personality. These are not simply fashionable, but they also provide excellent eye protection.
We'll explain why eyeglasses make the ideal Christmas present for someone right here.
Anti-glare Eyewear
Why should glare prevention be among the top priorities when it comes to selecting the best for your eyes? One problem is glare, in which the eyes are affected by the glare or reflection that is produced when the light strikes a bright surface.
It becomes difficult to see when a strong glare strikes the eyes, which can cause a lot of problems when driving at night or even just taking in a day at the beach.
The best course of action is to convert to anti-glare glasses, which have a coating that blocks horizontal rays and keeps glare from reaching the eyes. A pair of sunglasses with polarised lenses can also aid in glare reduction. And it allowed the remaining rays to pass, clearing the way for visibility.
Anti-blue light glasses
The impact of blue light is a crucial issue that must be thoroughly assessed when it comes to your eyes. One is vulnerable to the negative effects of blue light due to the widespread use of digital devices. Anti-blue light eyewear can successfully control these as they prevent these lights from entering the eyes, relieving eye strain and fatigue. One will be able to increase production with this method. You now know how to find blue light-blocking eyewear when utilising a digital screen.
UV-blocking lenses
The protection of your eyes from UV rays is another part of eye care. Yes, that's correct. We typically consider protecting the skin from the sun's rays by wearing sunscreen and even covering the skin with garments to prevent any direct contact with the rays. The same is true for your eyes. It is crucial to truly stop these lights from reaching the eyes because future problems may also result from being directly exposed to UV radiation with bare eyes. The finest thing a person can do is convert to anti-UV sunglasses or eyewear; this will undoubtedly aid in preventing UV rays from reaching the eyes.
Styles for gifts of eyeglasses
Now that you are fully aware of the defensive benefits of wearing glasses, it's time to seek some of your favourite designs to give as gifts.
Cat-eye frames: Even if you may own several pairs of glasses, cat-eye frames are the most distinctive. This is a versatile choice for any occasion if you're looking for a blend of refinement and fun. These spectacles give an upsweep that you cannot ignore.
Round glasses: Up until you get into some serious business, they are amusing and playful. These fit both standard geeky glasses and inexpensive designer sunglasses, making it quite simple to change them according to the situation. This age-old classic is sustained by its graceful curves and astute rounding.
Square glasses: Many people with soft, curved features prefer them because of their sharp edges and corners. In short, everything you require to make a statement. Nevertheless, these square glasses look best when worn with ethnic clothing or a party outfit.