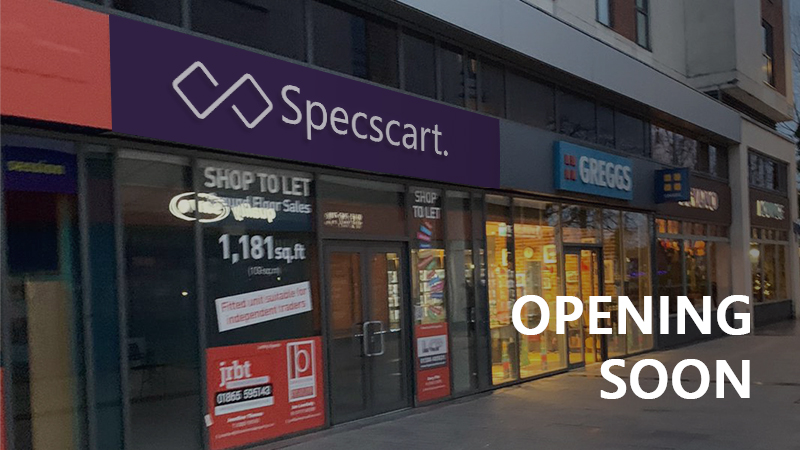 What Can Startups Learn From Specscart As It Expands To Urmston
The COVID-19 pandemic has forced product-based businesses to tweak its business model, to varying extent. This has resulted due to a dynamic shift in consumer's behaviour over the last couple of years.
In the initial stages of the pandemic, the travel restrictions and lockdowns forced customers to make a shift to the online medium. This made many experts come out with the opinion that brick-and-mortar based retail stores might be coming to an end. However, the initial trends proved to be deceptive as consumers have started to come back to physical stores, although pre-COVID level is still not attained.
Specscart stands strong during the pandemic
The reduction in sales of brick-and-mortar based stores were bound to occur, given the restrictions brought about by the pandemic. This highlighted the need for offline brands to also have an e-commerce segment, which can act as a hedge in times like these. Brands, exclusively dealing in the e-commerce segment, rose up to the occasion to take advantage of the situation and did really well.
While many omnichannel brands struggled, Specscart – an eyewear startup in the UK – which has a presence both over the offline and online medium, did not only keep its consumer base intact but also further increased it. It is now also opening a new store in the flourishing urban landscape of Urmston, Manchester. 
Specscart didn't do anything different, apart from the tweaks that were needed to adapt to the situation brought about by the pandemic. What has helped Specscart is its customer-focused approach, moving past the revenue-focussed approach. Let us have a look in detail.
Providing customers a memorable experience
Specscart understands the role that a brick-and-mortar-based store has, in its pursuit to create happy and satisfied customers. You walk into a Specscart store, whether in Walkden, Bury, or Specscart Urmstone and you will be greeted by amazing vibes here.
The experience of shopping is one of a kind and there is always a personal connection that you will free here. There is no barrier between you and the glasses. You can just pick them off the shelves and try them to know how it looks on you. If you want to experience it yourself, do walk into any of their stores and you will definitely want to return here to relive the beautiful experience.
A well-organised customer engagement
Specscart has left no stones unturned to maintain an effective engagement with both their existing and potential customers. It has utilized the digital space to perfection and optimally used the offline space, given the resource constraints that it has as a startup. Not to forget its in-store engagement that is beautifully carried out by the Specscart team.
An empowered Team Specscart
One of the must-have factors for a brand to succeed is when its team feels entitled to its ups and downs. It is when the resultant force multiplies when the individual forces behind the brands come together for a common cause. This is what is being simulated at Specscart.
Every single team member that you will come across at the Specscart stores are very energetic and the joy of serving their customers can be seen in their eyes. It is as if they are on a mission.
Creating bonds that are emotional
The focus at Specscart is to create everlasting bonds with the customers. This is reflected in the way it conducts its business, both at its stores and over the e-commerce segment. And this is exactly the reason why it continues to expand its brick-and-mortar based stores, as nothing can replace the heart-to-heart conversation with the customers that is carried out at physical stores.