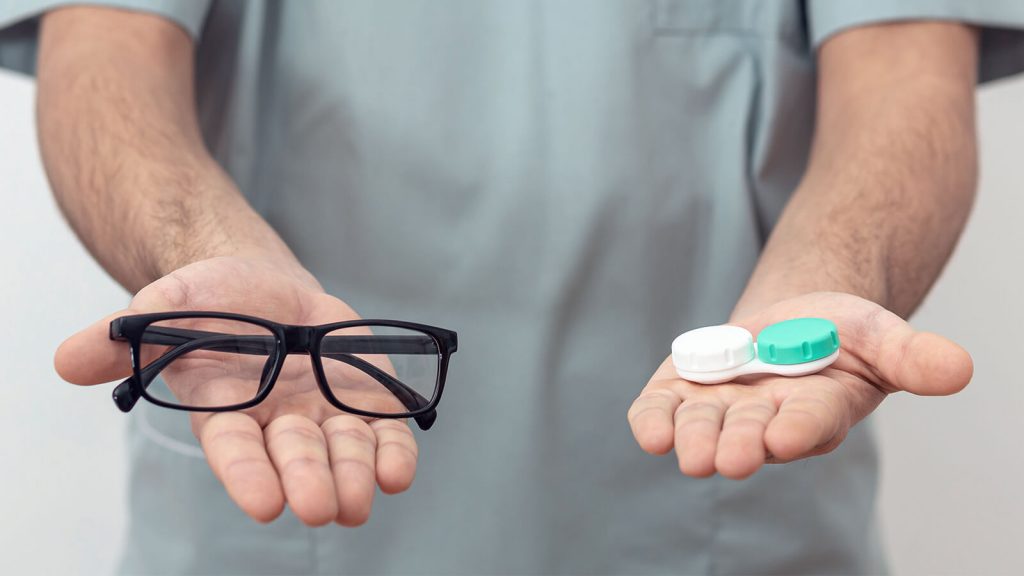 Glasses and Lenses – Know which one is the best for your eyes
Got the verdict of bad eyesight? Welcome to the club of glasses wearer.
Oh, wait! You are still deliberating to join the glasses brigade.
Glasses or contact lenses, you can choose any that will be comfortable for you.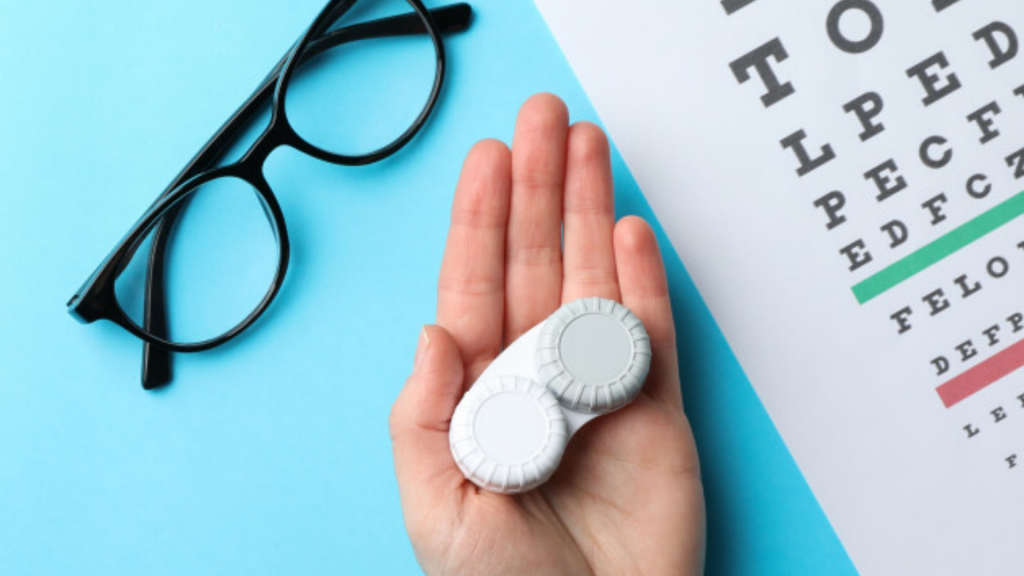 Some pros of lenses
Lenses do not hide your eyes. Your look will be natural. No extra accessory will hamper or accentuate your looks. Your eyes will be visible and not behind the glasses.
You will not have to adjust glasses over your nose from time to time. Glasses can slip from their position on the nose, and you will have to adjust them. With lenses, you don't have to do that.
Glasses can feel like a shutter in front of your eyes. With lenses, you won't feel that.
Glasses can fog up with your breath when you are wearing masks. Also, glasses fog in cold weather or when there is steam around. Lenses don't fog.
Your vision disrupts when you are stuck in rainfall with your glasses on. Lenses don't give you such issues.
You can play any sports activity wearing lenses.
Cons of lenses
Lenses need care. You need to keep your lenses in their proper case to avoid them from getting lost or dirtied.
Putting the lenses on your eyes is a hassle. You have to concentrate to put the lenses over your eyes. If your near vision is bad, this task is daunting.
Removal and storing the lenses are a daunting task. You need to dip the lenses in the solution to keep it clean and sanitized.
You need to take care of hygiene when putting on or removing contact lenses. Any amount of dirt can cause an eye infection.
You cannot sleep with your lenses in your eyes. If you forget that you are wearing lenses and sleeping while still wearing them, you can get an eye infection. With glasses, your glasses will only become skewed and your eyes will not be affected at all.
Now the glasses' turn. Many people prefer wearing glasses over lenses as wearing lenses need a lot of care and attention. Lenses will not hamper your view while doing any sports activities. Glasses become a hurdle for such activities. But glasses are much more comfortable and have no risk of infection even if you aren't that careful.
Pros of glasses
Glasses change your look. For good or bad, glasses can alter your view. If you choose your glasses wisely matching your face shape and color, your appearance will improve and you will look impressive.
You can choose to look intellectual by wearing rectangular glasses. You can prim up your look by wearing navy blue eyeglasses.
You can have a cheerful and friendly appearance by wearing tortoiseshell glasses. You can try various styles in tortoiseshells.
Glasses can even make you look younger. Wearing cat-eye glasses or transparent glasses will make your look softer and you will appear bubbly and fun-loving. You will appear way younger than you already are.
Glasses can make you appear mature and sophisticated. You can wear browline eyeglasses and go for your important interview. You can nail the interview with your look. You will appear confident and assertive. If you are prepared well for your upcoming interview, your glasses in browline will be a good addition to boost your confidence and your professional look.
Glasses can give you confidence. It's purely a psychological thing. By wearing glasses, you will get confident and do things that you are hesitant of like giving speeches. It will work as a confidence booster, wings to your back that will let you fly.
Glasses don't require too much need and care. You may and may not store your glasses in the glasses case. Your glasses won't get germs by keeping them on the tabletop or forgetting them in some corner of your home. You can just wash them and wear them again.
Glasses protect your eyes from dust and dirt. With lenses, you cannot avoid getting dirt or dust in your eyes. Your glasses will act as a shield and avoid dirt from getting into your eyes.
Cons of glasses
Glasses fog up in winters or near steam or fogs. You can avoid your glasses from getting foggy by getting anti-fog glasses or by washing your eyeglasses with soapy water. You can get specs online and get them made in anti-fog lenses.
You need to adjust glasses on your nose as they often slip up. You can buy glasses that are a perfect fit for your face or get bespoke glasses that match your face size and shape.
Glasses hide your eyes. Glasses with anti-reflective coating or blue light glasses don't hide your eyes. These glasses will make your eyes appear bigger and beautiful. You can get prescription glasses and non-prescription glasses made in blue lights and wear them to work in front of your computer.
Glasses are bulky. You can get cheap glasses online made in lightweight acetate material and wear those glasses. You will hardly feel any weight on your face.
You can choose either glasses or lenses. Or you can get both. Lenses for sports activities or other activities where you cannot wear your glasses. And glasses for everyday use.