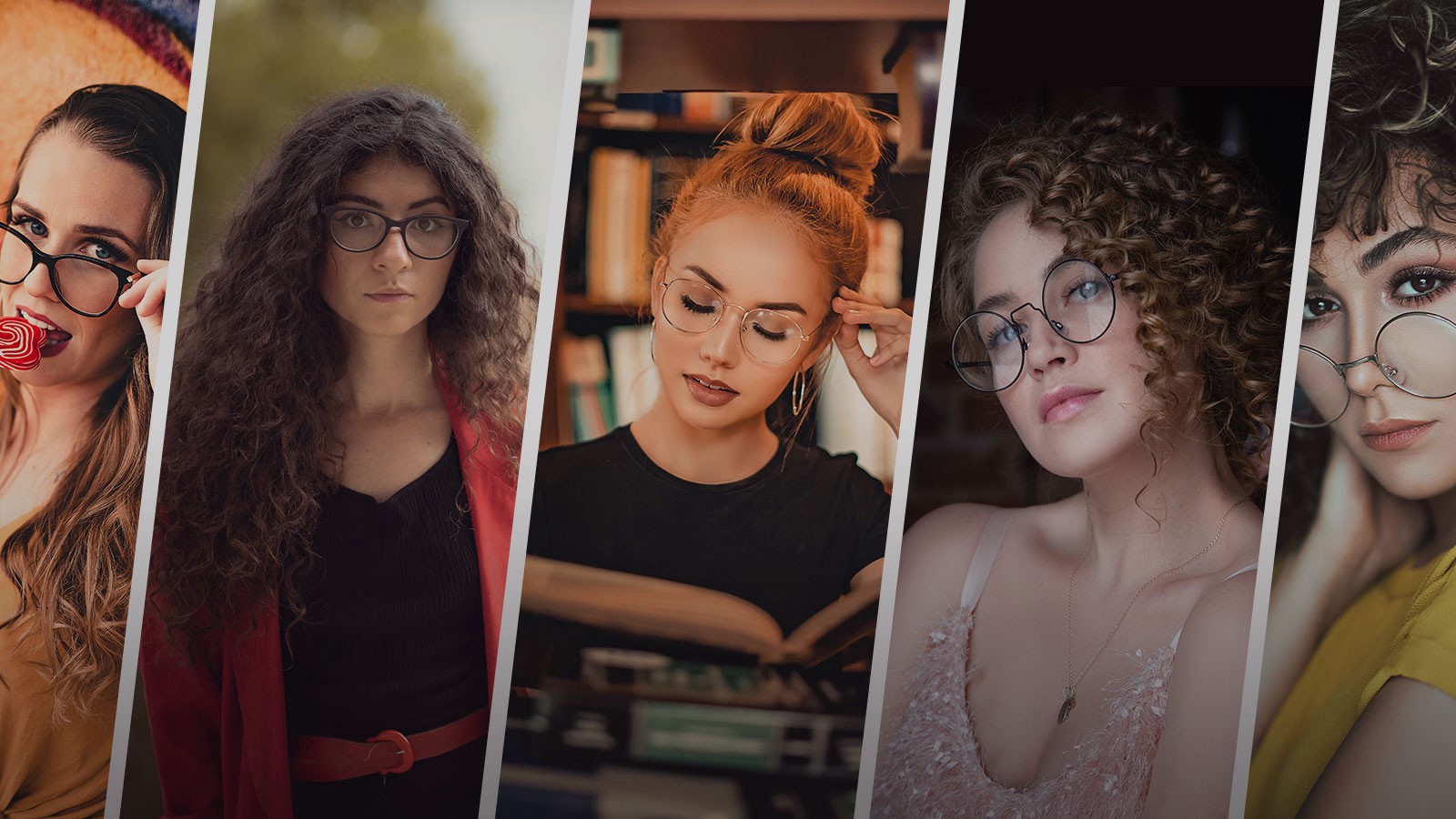 Cheap Prescription Glasses and Great Style| Try out Now
Cheap means bad quality. We have always believed that whatever is too cheap is usually of bad quality. Only sky-high priced products are good. It is not entirely true. There are some good things that do come at a cheap price. Like cheap prescription glasses from Specscart.
You don't compromise on either quality or style. You get both high-quality lenses and stylish frames at affordable prices. 
Check out some of these frames at an absolutely cheap cost.
Black is the Best
When it comes to fashion, black is the best colour. It suits almost everyone. Whether it is an LBD or just your geeky rectangular glasses, they fit everyone like another shoe. And if these stylish black glasses are of a cheap price but high-quality lenses, it is difficult to deny them.
Try out these black and red rectangular glasses. You get the same geeky charm wearing these glasses. You appear confident and intelligent. With the red unline on these black glasses, you appear stylish too.
Try out another black glasses if rectangular frames do not blend well on your face. These round black glasses soften your look without disturbing your intelligent and confident look. You can wear them to an office or to parties. You will look awesome everywhere.
For the office, get these glasses with blue light-blocking lenses. These lenses will only cost you £25. And these cheap frames for £39.99, with both style and quality, are best to have.
Step aside from the professional-looking black glasses. Try out these round glasses with a hipster vibe. These glasses are perfect for not going to the office. You can wear them at home and work on your computer, wear them to parties or hang out with your cool friends wearing them.
Chic Style with Transparent Glasses
Transparent glasses are the trendiest glasses on social media. You can at least see a few of your friends gaining traction on their social media accounts with these cool-looking glasses. These glasses appear classy and elegant. You can get a similar chic style from Specscart and at absolutely low prices.
Crystal clear cheap prescription glasses are only cheap in price. But in terms of quality, these glasses are wow. Made out of plant-based acetate, these glasses are durable and do not turn yellow after long use.
Try out these pink transparent glasses for a very chic, posh look. You can try out any style of outfit with these glasses and look absolutely fabulous everywhere you go.
Office Glasses Pair but not in Black
Black glasses are great to pair for the office. But it is too common. You can see almost everyone wearing this style. Get some professional-looking glasses that are not in black but just as classy and cheap in cost.
These round glasses in blue are stylish enough for the parties and conservative enough for the office. Wear these pairs of glasses to stand out from the masses without going overboard.
Aviator Glasses for an Outdoorsy Feel 
Glasses appear much different on your face than in pictures. You can only know the difference after trying. These brown aviators are one such pair. Made in neutral brown make them appear dull, but they glow up your face when you wear them. These glasses blend with every skin tone and bring out a stylish look. And the aviator style brings out your inner adventurous self.
What makes Specscart glasses different?
Specscart glasses are different from others not just because of the price, but for the impeccable service. You can get glasses at the fastest speed possible. You can get your prescription glasses with high-quality lenses as fast as the next day. With speedy delivery, you do not need to wait for too long. You can order your glasses pair and start wearing them as soon as they are delivered.