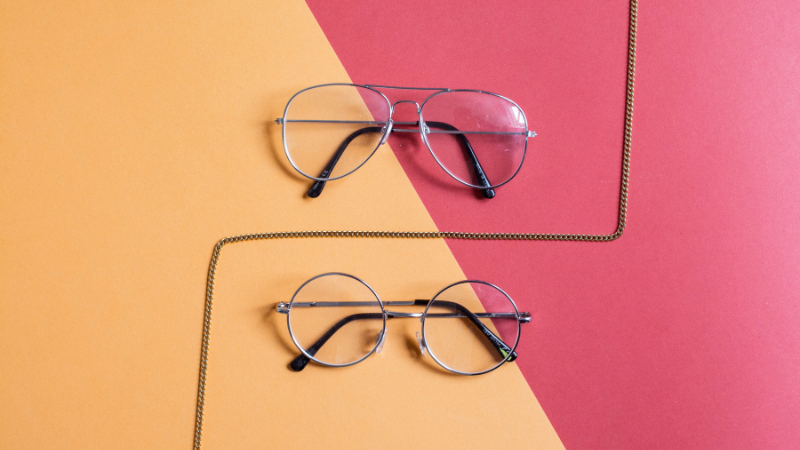 Your Guide To Buying Cheap Glasses Online In The UK
Glasses are not only one of the most intimate fashion accessories but also a necessity for many. At times, finding a high-quality pair at affordable prices might get daunting. So here we are to help you out with a guide to buying cheap glasses online in the UK.
Going Online!
When it comes to buying glasses, one of the most effective ways to make incredible savings is to buy glasses online. Online retailers are at an advantage as there is no coverage of overheads and salaries needed to run the shop. Further, most of these e-commerce firms buy directly from the manufacturers, eliminating the expenses with regard to middlemen in the process.
The savings that are made by these e-commerce firms in the above-mentioned ways are passed onto the customers in the form of pocket-friendly prices and various offers that are made available from time to time.
In this write-up, we have compared the prices of glasses sold online by various companies in the UK for you to make an informed decision. To give you a better picture, we have also compared the prices of various lens offerings by these companies comprehensively. Let's get started!
Single Vision Lenses
| | |
| --- | --- |
| Specscart | Free with Free anti-glare, anti-UV, and scratch-resitant coatings |
| Glasses Direct | Free |
| Specsavers | Free |
| Glasses2you | Free |
| Vision Express | Free |
| Smart Buy Glasses | Free |
For all the companies that we have covered, single vision lenses are provided free of cost. But, there is one company that stands out here. It is Specscart, a Manchester-based eyewear brand, that offers free protective coatings with all the lenses. And the best part is that it includes free anti-glare, anti-UV, and scratch-resistant coatings, for which other companies charge extra.
Blue Light Lenses
| | |
| --- | --- |
| Specscart | £25 |
| Glasses Direct | £30 |
| Specsavers | NA |
| Glasses2you | £35 |
| Vision Express | £59 |
| Smart Buy Glasses | £19 |
In this digital modern era, wherein most of us have seen an increase in our screen time, glasses with blue light protection become all the more important. If you do have a high screen time, it is recommended that you get your glasses customised with blue light lenses. Here is the price comparison that you need to know.
Varifocal Lenses
Specscart
Premier HD – £84
Glasses Direct
Advanced – £49
Premium – £79
Supreme – £99
Kodak Lens – £139
Specsavers
Standard – £39
Premium – £79
Elite – £129
Tailor Made – £159
Super Drive – £194
Super Digital – £194
Glasses2you
Standard Freeform Varifocal – £55
Alpha Premium Varifocal – £80
Vision Express
Essential – £45
Enhanced – £119
Advanced – £240
Individual – £260
Smart Buy Glasses
Silver – £79
Gold – £99
Diamond – £109
For those who require simultaneous eyesight correction for both nearsightedness and farsightedness, varifocal lenses are what you need to opt for. Now, these are advanced lenses and there are multiple versions available in the market.
When you go to buy varifocal lenses online, you will come across some companies selling multiple variants, with price differences based on the advancement of the lenses. While the basic variants might appear cheap to you, if you want to buy premium varifocal lenses, you need to understand that the prices will be relatively higher.
The table below will help you get a better idea. From the table, it can be made out that while various companies offer different types of varifocal lenses, Specscart offers a single type, which is premium in nature. And the price of £84 is absolutely reasonable here.
Sunglasses Tints
Specscart
£15 (both dark & graduated)
Glasses Direct
Dark Tint – £15
Gradient Tint – £20
Polarized – £45
Specsavers
Suntint & UV – £30
Polarising Lenses – £29
Glasses2you
Regular Tint – Free
Mirror Tint – £20
Vision Express
Coloured Lenses & Tints – £24
Smart Buy Glasses
Tints – £5
We have provided the price details of sunglasses tints for the companies under discussion below. Just make it a point to look out for sunglasses tints that provide 100% UV protection.
Transition Lenses
Specscart
Transitions® Signature® Gen 8™ – £55
Transitions® XTRActive® – £75
Glasses Direct
Light Intelligent Lenses – £59
Specsavers
Reactions – £59
Glasses2you
TRANSITIONS® Lenses – £50
Vision Express
Transitions® Signature® Gen 8™ – £80
Smart Buy Glasses
Transitions – £49 onwards
Most of these companies have partnered with the popular US-based brand, Transitions, and sell their high-quality photochromic lenses. Some of them also offer their own version of photochromic lenses. Here are the pricing details!