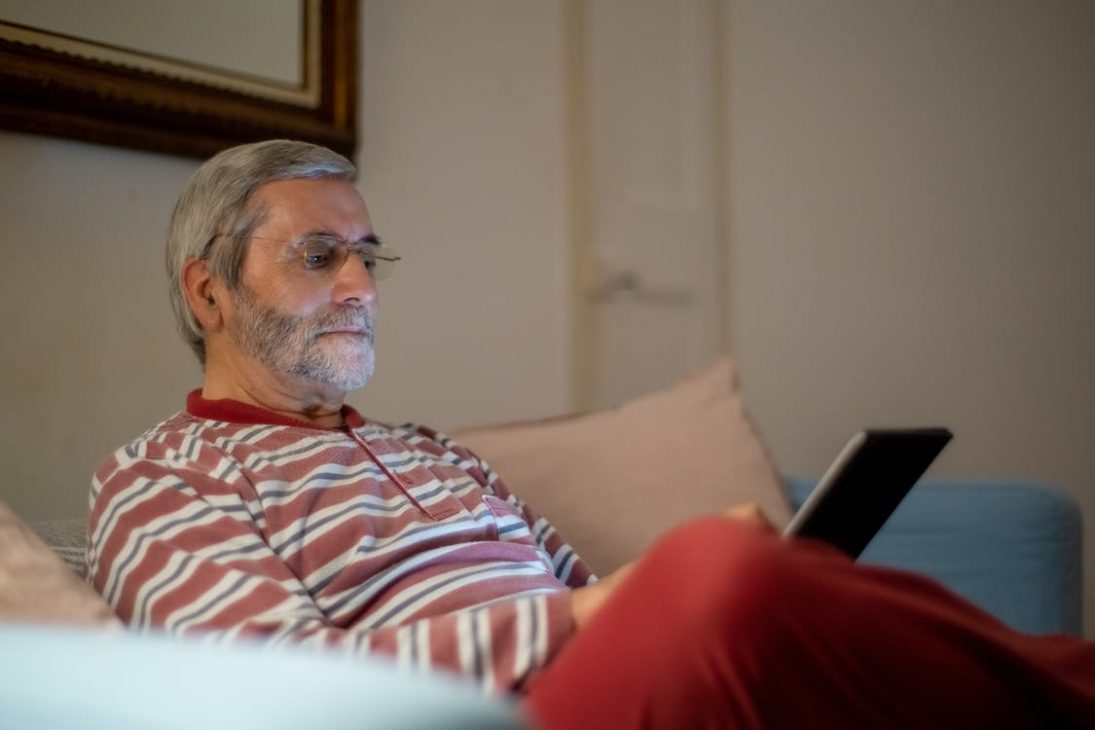 Which are the best five eyeglasses for men above 50?
Your age should never define your style! Choosing glasses that will make you look younger and ahead of your time, might be quite daunting and a bit over budget. But the story completely changes if you wear your glasses on a daily basis. You would never want to end up with something that does not make you look good, it is quite important that you feel quite yourself with the pair you choose to go with.
You must be satisfied big time with whatever you choose to wear and if your glasses make you look older, then you must highly consider giving it a toss this time. While looking for glasses this time, consider looking into the aspects of colour, shape, size, occasion, and clothes and other accessories to be paired along with your glasses. These small steps can absolutely bring big and remarkable changes in the way you look and your life as well.
Ageing doesn't mean that you stick on to something boring, rather look for a lively persona that you could bring in with just by changing up your glasses. Your eyeglasses should complement both your age and personality and your style should speak who you really are.
Best sunglasses for men
Our editorial experts had done thorough research on eyeglasses trends and fashion and this listing has been curated after extensive suggestion taking.
Here are a few styles of eyeglasses that you could absolutely consider for your eyeglasses requirement and to beat up the age barriers. Please do remember that these are just a few suggestions and you could always explore way beyond these listings and do experimentation.
Aviator glasses
You might remember the glasses that took over the papers during World War II. Yes, that is none other than aviator glasses, safety equipment made out of necessity to a fashion statement, and a need of the hour in itself.
After the whole style was taken over by Ray-Ban, aviator sunglasses turned into a sensation in itself. People started donning them immediately and this is still the case, where people could never get over the rogue and classy look these glasses offer.
Remember Tom Cruise from Top Gun well that is exactly what you will be feeling when these rogue glasses are on. The spurt character of the tear-drop shape they offer is actually irreplaceable, though many shapes have been right there such as round, square, and even geometrical. But tear-drop still remains on the top.
Round glasses
You might find round glasses geeky and uncool especially when it comes to someone with age. But that has completely changed with the current fashion environment, in fact, geeky is what is in right now, and if you think that these pairs might make you look old then that is absolutely wrong.
Round glasses are a charmer and a topper in the glasses realm, once these glasses are right on you, they will make you Mr. Popular in no time. It is also quite important to consider the face shape as well, if you have an angular face shape, round glasses will be an added charm. It has specialised in keeping a balance between every feature of your face. So make sure to have a set of round glasses that will make you want to go for a date night again.
Square glasses
Boldest and super serious pick of all time, you might not want to have a grumpy look, but square glasses are way more than that. A perfect statement-making style is exactly what they have been. Known for its boldest contour they will capture the highest number of stares in a room, trust us, you will definitely be the talk of the day with your hunk look.
It is super convenient to be paired with formals at your work, a fashion blend at work will not harm, but might make you the handsome pick in the office. When we talk about the face shape, if you are among the ones with soft facial features, these square glasses will give a much more required edge than the usual. They have mastered the art of highlighting the underrated features with their edgy and classic corners.
Geometric glasses
Are you over the monotonous styles these eyeglasses carry? We do agree with you. Sometimes it might feel that similar shapes have been circling around the trend and we do want to break out of the circle. That is when geometric glasses enter, edgy, smart, fast, and a look stealer.
There are no maths equations written on them; they are known as geometric glasses due to their octagonal and hexagonal shape. And that is exactly what makes it unique and the best among the rest.
When it comes to the face shape, this edgy boy is suitable for every face. All it does is just sit on your face and make you look all young, a hidden talent we would say.
Transparent glasses
Shortcut to cut your age down to two times. Did you know transparent glasses have a unique ability? In a crowded room, they draw the maximum attention in the shortest time, they grab all the attention right at your face.
The best part about it is being transparent, they never overpower your overall style. They do have their own identity and also make sure to make you shine along with it. It could be of any shape, make a wise choice while looking for the shapes for the face. And when it comes to styling well that is the best part, being transparent makes it go with every outfit flawlessly.
These are our few smartly curated lists of perfect glasses that suit your age, so next time you go for your glasses shopping haul, remember these tips.