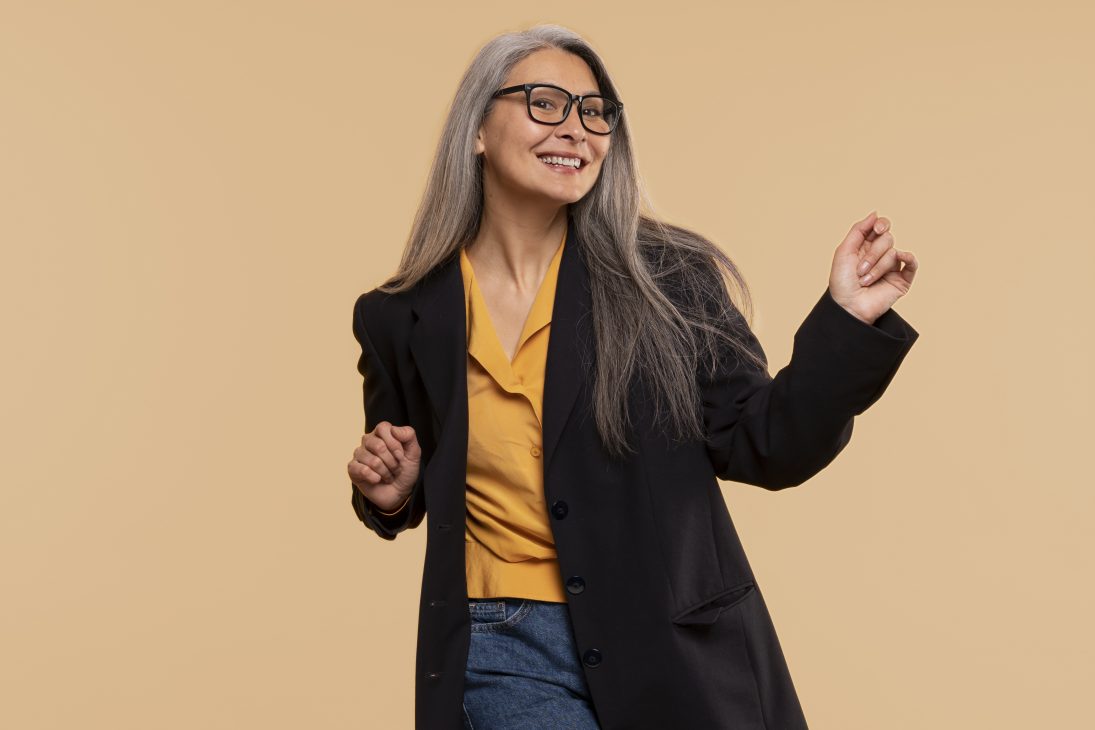 Top 5 Glasses for women above 50 years
It is never too late to start anything. Neither it has age nor it has any distraction, but it is just us that we must tell ourselves that we can always start and do anything that we want. We have got a beautiful life and some beautiful people with whom we would love to spend time. Hence age is not a bar for anyone as we grow old, we become mature, but our minds and hearts remain young forever.
If you are in your 50s or your 60s, it doesn't matter what you have been before. But what matters is what you are now and what you can be. Thus if you want to style and keep yourself updated with the latest trends going on, you are cordially welcome to do so. This will not only help to keep the mind fresh but also will help you to revive your days and make something more of your present days.
Fashion for Young Oldies
Young oldies wondering about their fashion. They want to follow the latest fashion trends. With clothes, they are very well aware and get various suggestions from different brands, sizes, and more. But we will provide you with some glasses suggestions that you often need to complete your look.
Well, wearing glasses is very common these days, especially for people above 40years. This is because people start facing visual impairment for their short-sighted vision. They require reading glasses and prescription glasses for their near vision and reading.
This is the time when they require beautiful frames that will make them look fashionable and also will help them in improving their vision. When the reading glasses were introduced, they were of either round shape or tiny rectangular shape. There was almost no choice for anyone to choose their favourite frames and wear them. But now they can choose their favourite glasses frames for the perfect vision.
Glasses are one such accessory that are making a complete look for both men and women. Women are more fashion conscious and hence love trying out new frames. The frames include both fashion and vision. These are the perfect frames that a woman over 50 years old can wear and flaunt. 
This is an age where many hesitate to try out something bold, elegant, and confident and get your adulthood days back with your style and look. They can do this through their fashion with eyeglasses.
Eyeglasses for Young Seniors
Let us see what glasses women the seniors can wear which will make them look fashionable and younger than their age. It is also important that you get the right pair of glasses from brands that have got the latest style at an affordable price with the best quality that will make your glasses sustainable.
Cat-eye glasses- Cat-eye glasses are made for all women. Women just flaunt with a pair of cat-eye glasses. They are suitable for every occasion and mood and pair the best with every outfit. Cat-eye glasses were made exclusively for women and hence they are a fantastic creation of the eyewear industry and the creator Altina Schinasi. Cat-eye glasses are of premium quality and with multiple variations. Young seniors can wear full-rimmed oversized cat-eye glasses or sleek big glasses in cat-eye shape for a bold, elegant, and sophisticated look. They can pair these glasses with any outfit. 
Tortoiseshell Glasses- Women are donning a pair of tortoiseshell glasses. Tortoiseshell glasses are bold and make one flaunt their personality. They are available in various colours for a bright and colourful appeal. Pair the glasses anywhere with a classy outfit and see the magic that these glasses will create. The best tortoiseshell glasses for young seniors are the round ones. This is because round glasses highlight the facial features and make the faces look younger than ever.
Clear Glasses- Clear glasses have made a new trend for eyeglasses. Be it the young generation or the adult people, these glasses have created a new fashion for all. The young oldies are also not left behind in this series. They should also try these amazing transparent frames to make their look more fashionable. Transparent glasses do not add much extra to the facial features but enhance the look and make the person's presence more noticeable. If anybody wants to have a pop of colour in the transparent glasses can surely try out some soft shades which will make the look more trendy. Opt for a square or a round one for a more highlighted appeal. Specscart has a wonderful collection of these frames. One can check out their collection on various platforms and stores.
Square Glasses- From rectangular glasses, seniors have shifted to square frames. This is because square frames highlight the facial features and make the face more young and glowing. They come in various colours and bring out the youthfulness of the person. If one wants to try out the square frames, the young women seniors should surely get one, especially in the oversized form. This will help to make their style more fashionable to people. They can use them as a fashion accessory or for their reading glasses or distant vision glasses. They will rock in these pairs of glasses.
Semi-rimless and rimless glasses- These glasses are ever trending and never go out of style. The difference between the previous semi-rimless and rimless glasses was that they were only available either in rectangular shape or circular shape. But today's rimless glasses include various shapes and sizes of the glasses and help a person get a variety of glasses collections from the box. 
Get a pair for yourself, young oldies, and let the world get confused with your age but admire your look and presence through the glasses.