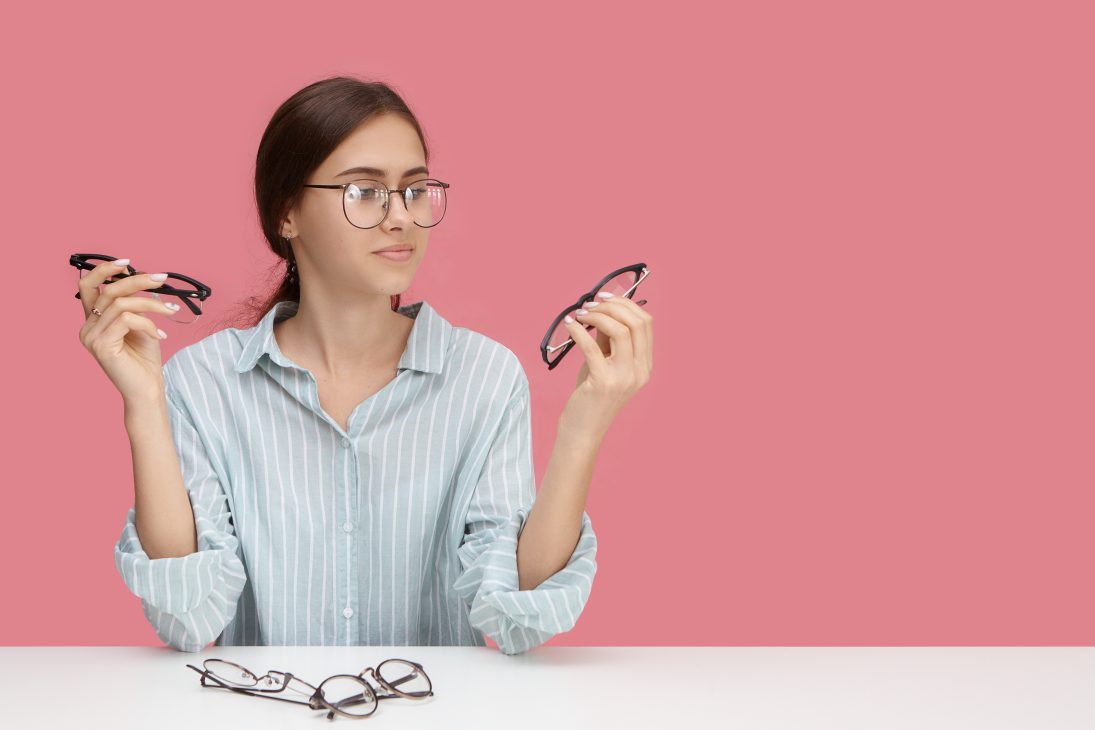 The world of eyewear is constantly evolving, with new styles and trends emerging every year. As we head into 2023, there are a number of exciting eyewear trends to look out for. From bold colours to sleek designs, there's something for everyone. So, without further ado, let's take a look at the eyewear trends of 2023.
Sustainable Materials
Sustainability has been a buzzword in the fashion industry for several years now, and it's no different in the world of eyewear. In 2023, we can expect to see an increase in the use of sustainable materials such as bamboo, recycled plastics, and biodegradable acetate. Brands are increasingly conscious of their environmental impact, and consumers are demanding more sustainable options. So, if you're looking to make a statement with your eyewear while also doing your bit for the planet, keep an eye out for frames made from sustainable materials.
Bold Colours
2023 is set to be a year of bold and vibrant colours in glassses. From bright oranges and yellows to deep blues and purples, we can expect to see a wide range of colourful frames. These bold hues are perfect for making a statement and adding a pop of colour to any outfit. Whether you prefer classic shapes or more avant-garde designs, there's a colourful frame out there for you.
Oversized Frames
Oversized frames have been a popular trend in recent years, and they're not going anywhere in 2023. These larger-than-life frames are perfect for making a bold fashion statement, while also providing ample coverage and protection from the sun. Whether you opt for round, square, or cat-eye frames, oversized styles are a great way to add some drama to your look.
Retro Styles
Retro eyewear styles are making a comeback in 2023, with nods to the 60s, 70s, and 80s. We can expect to see plenty of round frames, aviators, and oversized square frames, all with a vintage-inspired twist. These styles are perfect for those who want to channel a retro vibe while still keeping up with modern trends.
Geometric Shapes
Geometric frames are set to be a major trend in 2023, with shapes such as hexagons, octagons, and triangles becoming increasingly popular. These frames are a great way to add some visual interest to your eyewear while still keeping things simple and minimalist. If you're looking for a unique and eye-catching frame, a geometric shape could be just what you need.
Minimalist Designs
On the other end of the spectrum, minimalist designs are also set to be a big trend in 2023. These frames are characterised by their sleek and simple designs, often with thin metal frames and minimal embellishments. If you prefer a more understated look, a minimalist frame is the perfect choice.
Wraparound Styles
For those who lead an active lifestyle, wraparound styles are a great choice. These frames provide ample coverage and protection from the sun, making them perfect for outdoor activities such as hiking and running. In 2023, we can expect to see an increase in the popularity of wraparound styles, with brands offering a wide range of designs to suit all tastes.
Final Words
In conclusion, there are plenty of exciting eyewear trends to look out for in 2023. Whether you prefer bold colours, retro styles, or minimalist designs, there's something for everyone. And with an increased focus on sustainability, you can feel good about your eyewear choices while still looking stylish and on-trend.
If you're looking to stay on top of the latest eyewear trends in 2023, Specscart is the perfect place to shop. With a wide range of frames in all the latest styles and colours, you're sure to find something that suits your tastes and personality. Plus, with a focus on sustainability and affordable prices, you can feel good about your purchase knowing you're supporting an eco-conscious and budget-friendly brand. So, head over to Specscart today and start shopping for your next stylish and on-trend pair of eyewear.