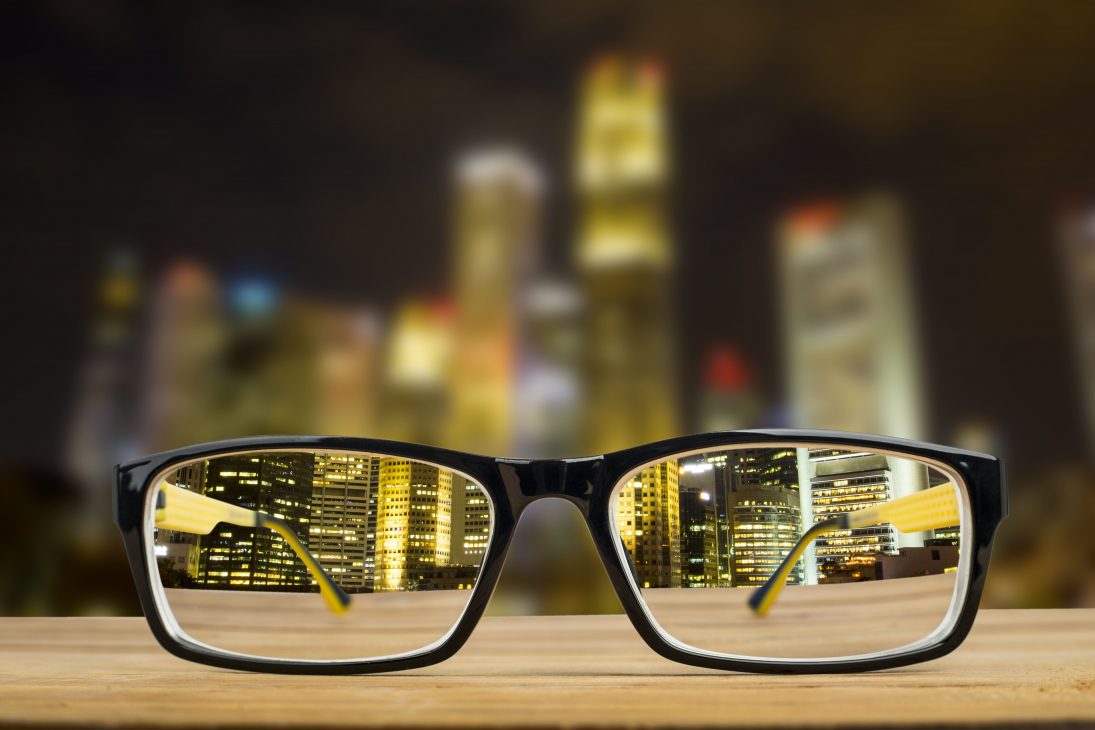 Why Is Anti-Reflective Coating on Eyeglasses Worth It?
Anti-reflective lenses or anti-reflective coatings are highly functional lens options that help you prevent eye strain and focus on night driving. Also referred to as glare-free, no-glare or AR coating, these lenses are a worthy investment because they reduce glare. Though they might be quite expensive, they are an excellent one-time-investment. To gain more information on the given topic, all you need to do is take a quick look at this blog. Let's dig deeper without any further ado.
What Are the Benefits of Anti-Reflective Glasses?
Let's check out the crucial advantages offered by these anti-glare glasses at a glance:
Anti-reflective lenses are known for improving your overall vision. Wear them and look at smaller patterns or prints with great ease.
These lenses are durable and tough. The coating infused in your eyeglasses won't rub off.
Taking care of anti-reflective glasses is extremely easy. They are water-resistant due to the presence of certain chemicals in the lenses- it reduces the formation of dirt and build-up of grease on your pairs.
When compared to traditional eyeglasses, anti-reflective glasses have a thinner profile. They are less noticeable and transparent.
Since anti-reflective coatings keep glares at bay, they automatically improve your aesthetic appearance.
If you are one of the individuals who need to use computers and laptops for a prolonged time, these anti-reflective coatings will reduce every symptom of digital eye strain.
Do you like to drive at night? Don your anti-glare pairs and ensure peace of mind in no time.
Top-notch protection from the UV rays.
What Are the Different Types of Anti-Reflective and Anti-Glare Coatings?
AR and Ag coatings can be seamlessly infused in multiple lens options. Some of the examples typically include:
Progressive Lenses: With progressive lenses, you will be able to look at different distances.
Standard Single Vision Lenses: People dealing with eyesight concerns like farsightedness and short-sightedness need these lenses for vision correction.
Reading Lenses: These types of lenses come in handy when close-up tasks are considered.
Blue Light Blocking Lenses: In this digital era, blue light-blocking glasses act as a boon for every working professional and student. These glasses prevent blue light from damaging your eyes.
Transition Lenses: Transition lenses are known for their capability to adjust themselves in different lighting conditions.
How Are You Supposed to Take Care of Your Anti-Reflective Glasses?
Maintaining your glasses with anti-reflective coatings is not a task- it's quite easy. Check out some of the simple steps mentioned below:
You need to use cleaning sprays, products and solutions that don't contain any harsh chemicals. It can pose serious threats to the lens coatings.
To prevent your lenses from getting scratched, make sure to wet the lenses in the first place.
Always use a microfiber cloth that is packed with your glasses.
So, there we have it! With anti-reflective coatings, you can take a step toward a better quality of life. For further assistance, getting in touch with an optometrist is always the safest bet. These professionals will assess your eye health and give you proper advice.